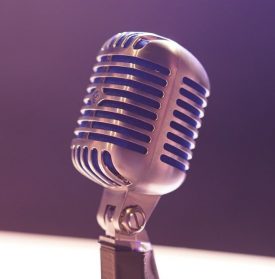 I recently had the privilege of interviewing an incredible colleague — and friend — Isioma Nwabuzor. This intelligent, passionate, and compassionate woman has served as a role model for many youth of color in the Milwaukee's legal and social communities.  Please enjoy her thoughts and insight into the good work she is doing for our city and for the future of the legal profession.
Tell us a little about yourself.
My name is Isioma Nwabuzor and I am a transactional attorney at Baird. I am originally from Nigeria, West Africa, but was raised and lived in Milwaukee for as long as I can remember. I am a member of several professional and/or service organizations, including Rotary International, Alpha Kappa Alpha Sorority, Inc., and the Association of Corporate Counsel.
How has your journey to and through the legal profession been influenced by your life and roots?
My maternal grandfather was a high-court judge in the country of Nigeria. I come from a long line of attorneys on my mother's side, so my family always jokes that my inclination towards a career in the legal profession is hereditary. However, from a different facet, all that I am motivates me to give a voice to the voiceless. My experiences as a member of several minority demographics (I'm a Black woman and an immigrant) has inspired a passion and fight in me that, I believe, lends itself well to adversarial careers, such as the legal profession.
Tell us about Dreamer Next Door, your new 501(c)(3).
The DREAMer Next Door, Incorporated is a non-profit organization that was borne from my TEDx Talk of the same name. Continue reading "Tastemaker Spotlight: Interview with Isioma Nwabuzor, the DREAMer Next Door"