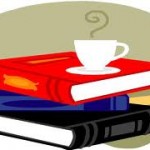 Exams are over, and we have a few weeks before classes resume. I belong to a book club, and we recently voted in our books for the following year. I'm planning to get a head start on some of those books over the holidays. Here are the books at the top of my current reading list. What are some books you're looking forward to reading?
1. Cleopatra: A Life, by Stacey Schiff. Schiff is a Pulitzer Prize-winning biographer. This biography is a great book to read before or after you visit the Milwaukee Public Museum's current exhibition, Cleopatra: The Search for the Last Queen of Egypt. The exhibition features 150 pieces and will be in Milwaukee until April.

2. State of Wonder, by Ann Patchett. This novel is about a researcher who travels to the Amazon jungle in search of a colleague.

3. The Immortal Life of Henrietta Lacks, by Rebecca Skloot. This is the true story of Henrietta Lacks, a poor African-American tobacco farmer. Her cancer cells were taken without her knowledge and used in numerous medical research studies.
4. A Visit from the Goon Squad, by Jennifer Egan. In this Pulitzer-awarded book, Egan experiments with writing structures—for example, part of the book is written in powerpoint format.

5. The Art of Fielding, by Chad Harbach. Baseball is the back drop for this story. Harbach is a Racine native, and the story takes place at a fictional college in Wisconsin.

6. The Heart is a Lonely Hunter, by Carson McCullers. A classic, first published in 1940.