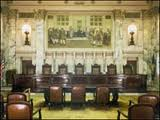 Precedent and authority are concepts with which students become familiar early in law school and grow to appreciate even more in practice. Law students learn to look to details such as jurisdiction, court hierarchy, status of a decision as published or unpublished, dates of decisions, and subsequent treatment and build on these foundations to evaluate precedential value and weight of authority. Students and legal researchers in Wisconsin had to rethink some of what had been considered established principles regarding precedent after the Wisconsin Supreme Court announced in Blum that court of appeals decisions that it overruled retained no precedential value absent an express statement that portions of a decision were left intact. Today, the court in State v. Stevens reaffirmed the holding in Blum, but did so with the caveat that courts may have to determine whether an opinion was really intended to overrule all of a decision or only a portion thereof when applying the rule retroactively.
In Blum v. 1st Auto Casualty & Insurance Co., 2010 WI 78, 326 Wis. 2d 729, 786 N.W.2d 78, a decision issued two years ago tomorrow, the Wisconsin Supreme Court held "that when the supreme court overrules a court of appeals decision, the court of appeals decision no longer possesses any precedential value, unless this court expressly states otherwise."¶ 42. The court discussed several public policy and practical considerations that it deemed would be served by this "bright-line rule nullifying the precedential value of an overruled court of appeals decision." ¶ 51. The court viewed the rule as one that would help eliminate confusion that had grown regarding precedential value of reversed and overruled opinions and that "clarifies the law for the public as a whole." ¶ 55.
In the legal research classroom, we help students understand that they should not simply forego reliance on a source based on the sight of the word overruled or a red signal in a Shepard's or KeyCite report, but should instead analyze the holding or holdings, facts and subsequent treatment and evaluate potential use of that source. After Blum, it remained important to conduct this analysis with Wisconsin Court of Appeals decisions labeled as overruled, though it was also clear that the bright-line rule the court purported to announce could lead to confusion in analyzing whether cases remained "good law." For example, working with students in two of our Legal Analysis, Writing & Research 2 sections this spring, we considered questions that ranged from whether the holding in Blum applied to decisions issued prior to the decision date (the Court of Appeals answered in the affirmative in Martine v. Williams, 2011 WI APP 68, ¶ 15) to the fundamental question of what the court meant by "expressly states otherwise."
Now, nearly two years to the date of the decision in Blum, the Wisconsin Supreme Court has revisited the question of overruled court of appeals decisions. In its opinion released today in State v. Stevens, 2012 WI 97 (July 13, 2012), the Supreme Court reaffirmed the principle that a court of appeals decision has no precedential value when it has been overruled without further comment. Though finding that the rule should be applied retroactively, the court allows that "it is much easier to apply this rule prospectively than it is to apply it retroactively." ¶ 91. In fact, it acknowledges "that applying these 'unless' clauses to past cases in which this court failed to overrule a decision without qualification is not always easy and may require interpretation if there is any serious doubt about this court's intent." ¶ 83. Justice Ziegler, in a concurrence joined by Justices Roggensack and Gableman, writes that "no court could have known that it was expected to utilize magic language when partially overruling a court of appeals decision" and that "the Blum rule can be understood only with common sense in mind." ¶ 99.
Returning to the majority opinion, the court offers what is described as a caveat when the Blum rule is applied to earlier decisions:
¶ 92 The 'overruled unless' test cannot be applied retroactively with the same rigor that it can be applied prospectively because, before the Blum decision, this court did not have any agreed upon language to partially overrule a court of appeals decision, except an announcement that the court is 'withdrawing' language from a decision. Thus, as noted above, courts may have to interpret cases from this court that were decided prior to Blum to determine whether an opinion 'overruling' a court of appeals decision really intended to overrule the entire decision or only a portion of it.

¶ 93 In cases prior to Blum, if this court did not use any qualifying language in overruling a court of appeals decision, it probably intended to overrule the decision in its entirety, as Blum holds. However, if this court utilized qualifying language, it probably intended something less than a total overruling and the surviving portion of the partially overruled decision may be cited as precedent.
After Stevens, we have answers from the Supreme Court to some of the questions that arose from the Blum decision, but also an acknowledgement that the bright-line rule did not eliminate all confusion regarding reliance on overruled decisions of the Court of Appeals. For decisions that were overruled by the Wisconsin Supreme Court before its decision in Blum, it will be important to conduct careful analysis of decisions to look for indication of the court's intent about the scope of an overruling, at least when the court didn't include "magic language."