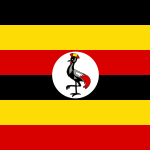 During early August, I lectured at several Ugandan universities, and in the midst of my lecture tour I had the opportunity to learn about the Ugandan approach to legal education. Its form and goals contrast strikingly with what we take for granted in the U.S.
Someone who wishes to become a practicing lawyer in Uganda begins by completing a four-year major in law at a Ugandan college or university, much as one would complete a major in history or chemistry. Then, one takes the entrance test for Kampala's Legal Development Center (LDC), the nation's only "law school." If successful on the test, one joins a 400-student cohort at the LDC for a one-year, intensive study of areas of law. It culminates with the Ugandan bar exam, and between one-third and two-thirds of those sitting for the bar exam pass.
When I compared this approach with American legal education one morning over coffee in the faculty lounge at the LDC, a Ugandan professor expressed surprise that most American law students earned a liberal arts degree before attending law school.  
She asked in a friendly but earnest way, "Why would somebody study something like political science before studying the law?" When I sketched standard American law school courses in jurisprudence, legal history, and law and economics, heads were shaking in mild disbelief. I made a spur-of-the-moment decision not to mention I had just published the second edition of a textbook in law and popular culture!
In essence, Ugandan legal education consists of surveying areas of law, both in the undergraduate programs and at the LDC. There is a bit of observing in court and a course in advocacy at the LDC, but, for the most part, professors present the laws and students try to remember them. Products of this type of legal education take themselves to be technicians who assist clients or the state, and the professional assistance of Ugandan legal technicians is quite welcome in the context of the nation's rapid modernization.
American affluence and our stage of socio-economic development allow us the luxury of proffering future lawyers broad undergraduate programs before law school and then educating (not training) them with a range of doctrinal courses, clinical experiences, and theoretical offerings. If everything goes according to plan, American lawyers hang up their shingles as learned men and women, who are able to critically and creatively engage the law on behalf of their clients in fully modernized society.