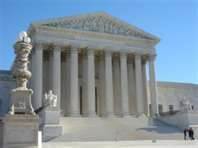 The Jenkins Honors Moot Court Competition is an appellate moot court competition for Marquette law students. Students are invited to participate based on their performance in the fall Appellate Writing and Advocacy course at the Law School.
Congratulations to the participants in the 2013 Jenkins Honors Moot Court Competition:
Todd Allen
Michael Beckman
Codi Carstens
Kelly Cavey
Nicholas Chmurski
Stephen Cox
Michael Crane
Alexander Golubiewski
Andy Gordon
Krystal John
Kevin Jolivette
Paul Jonas
Brittany Kachingwe
Hans Lodge
Tea Norfolk
Kerri Puig
Kaitlyn Reise
Brendon Reyes
Jessica Shank
Joy Sisler
Martin St. Aubin
Robert Steele
Students will begin writing their appellate briefs in January with the rounds of oral argument commencing later this spring. The competition includes three preliminary oral argument rounds and a semifinal and final round.
The Jenkins competitors are fortunate to have the opportunity to argue before distinguished members of the bench and bar from Wisconsin and beyond.
The competition is named after the James G. Jenkins, the first Marquette Law School dean.