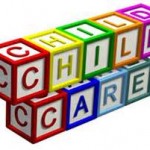 A recent article in the New York Times details the high cost of child care in the United States. Writer Alissa Quart cites research by sociologist Joya Misra, who argues that women with children are not approaching pay equity with men largely because working may not make economic sense given the high cost of child care. Yet if women drop out of the job market when their children are young, re-entering the job market may entail reduced pay and job responsibilities. A classic Catch-22. There has been much discussion in the past about how difficult it is for poor and working class women to obtain reliable, affordable child care, but this new article focuses on the fact that middle and even upper middle class women are also being priced out of the market for safe, high-quality child care. The author interviews several women in good jobs who struggle to pay for decent child care while still retaining enough income to pay for rent and other necessities. While it may be difficult to feel sorry for the plight of working mothers who are earning $40,000 per year or more, the take-away question from the article is this: if such educated and relatively privileged women cannot easily afford decent child care, what are people of average means supposed to do? The author concludes that the United States needs the same kind of high quality, government-subsidized day care that many other developed countries offer.
The dilemma described here – work or don't work in light of child care responsibilities – is familiar to those of us who study these things, but I was somewhat shocked by some of the reader comments following the piece. There were over 300 comments (with some commenters weighing in more than once). The comments fall into roughly three categories. Some commenters argue that good care for children is a collective responsibility, and we all should pitch in to ensure that the next generations are healthy and productive (with the added advantage of being capable of caring for their elders in their old age). A smaller, vocal group argues that if you have children, you should stay home and raise them; some of these commenters cite their own successful stay-at-home mothering efforts in the 1950s, 60s and 70s, and conclude that the materialism of current parents drives them to want to earn money instead of focusing on their offspring as they should. The third group of commenters argues that high child care costs are foreseeable, and if you don't like the costs, you should not have children. If you do have children, this group maintains that they are your problem and you shouldn't even think about asking someone else to help with the costs of raising them: you are on your own. I did not tally up the responses, but it is my clear impression that the majority of commenters were folks insisting that they should not have to concern themselves with other people's children. Obviously this is no random sample, but still…
As a family law scholar, I have many thoughts about this article. I dare say that this attitude of "you had the brats, you can take care of them without my money" exhibited in many of the reader comments is short-sighted and rather mean-spirited. Numerous commenters stated that having children is optional, and difficulties or expenses in raising children are foreseeable and best avoided by not having children at all. Right. But the fact is, not every cost is foreseeable and anyway, these children are here already and they must be cared for. It is legitimate to ask whether the social and financial costs of that care should be borne by their parents alone.
Let me hasten to acknowledge that this is a free country, and people are free to divide paid labor and child care within their own families in ways that make sense to them. However, I am surprised that only a tiny minority of comments to the article acknowledged two brutal facts of American society: first, that when a woman returns to the paid workforce after years away, it is unlikely that she will be able to find a job with comparable pay and responsibility and second, if a stay-at-home mom ends up divorced, she is very likely to pay a huge economic penalty for having chosen to stay at home. These same working class and middle class mothers will rarely, if ever, get significant alimony after a divorce, and they will likely suffer a huge drop in standard of living from which they may never recover. In a country with a divorce rate hovering around 50% this is an important issue for many people.
Here's the thing: many women find themselves between a rock and a hard place after they have children. If they return to paid employment, they may net very little income because of the high costs of child care. The economically rational thing to do may seem to be for the higher earning parent (on average, the man) to continue to work while the lower paid partner cuts back or stays home with the children full-time. But that only works if the man stays healthy, lives long, the couple never separates, and all essential expenses are covered by the man's income. If a stay-at-home mother divorces, things can become very dire very quickly for her. Only a small minority of women get alimony after a divorce, and those who do get ever-shrinking amounts for short periods of time. The SAHM will have to re-enter the paid workforce promptly, but her job prospects will be greatly hampered by the time she has spent at home: she will likely earn far less than in her previous job, and her prospects for advancement may be diminished as well. In another recent New York Times article, women who left elite professional jobs a decade or more ago to raise children reflected on the costs of that decision.  Although none of the women admitted to wanting to return to the high stress high-powered jobs they once held, most returned to jobs that had fewer hours, lower pay and less prestige. One woman interviewed after her divorce noted that her choice did not result in a "fairy-tale ending."
Staying at home with children is a risky economic prospect. On the other hand, working for no net-pay after covering the expenses of working seems like economically irrational behavior. But is it? Women who stay in the paid workforce may be investing in a more secure future situation – a future when their children are in school all day or are grown-up, and the women can be self-supporting. During the children's preschool years income may have been diminished, but afterwards, the woman retains prospects for advancement and will likely have more disposable income (at least in the years between daycare and college). Women have not traditionally been socialized to look at their situation in quite this way, but maybe they should be. Putting the family and children first is a wonderful thing, but neither the law nor majority public opinion currently favor financial assistance for mothers whose children have greater than average needs or whose partners are unreliable. It is as if our society has decided that having a child is like buying a lottery ticket: you are free to spend your money on it if you like, if it's a healthy, happy winner – good for you. If it's sickly or needs more food, education or other care than you can afford and your partner isn't able to make up the deficit – well, you are on your own: you should have thought of that before.
Perhaps government-subsidized daycare is a good idea, perhaps not. But surely the care and protection of the next generation – and the financial stability of parents – are things with which the larger society – and the legal system – should concern themselves.