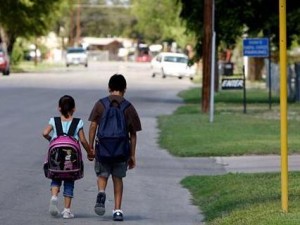 Recently, I had the good fortune of attending a presentation by Patrick Dobard, Superintendent of the Louisiana Recovery School District. It focused on the Louisiana Recovery School District program and how it helped to transform the poor, failing New Orleans schools – decimated by Hurricane Katrina – into one of the highest performing districts in the state. Given its success, it may serve as a blueprint for reforming the struggling Milwaukee Public School system.
In 2003, tired of having some of the worst schools in the country, the Louisiana state legislature created the Recovery School District. This was a special school district that would contain underperforming or failing schools throughout the state. A public school in Louisiana would be put in the Recovery District if it was underperforming for four consecutive years. After Hurricane Katrina devastated New Orleans, the state legislature put the majority of New Orleans' schools in the Recovery District. The District's superintendent, Dobard, is appointed by the state.
The concept of the Recovery School District is actually relatively simple – a superintendent is given wide-ranging powers with the goal of improving education in the District. The superintendent, with relative ease, can close schools, merge schools together, and turn traditional public schools into charter schools. For their part, parents and children in the Recovery District have more freedom to decide where to attend school.
The policy rationale behind the Recovery District is that school accountability, reduced red tape, and parental empowerment will appropriately incentivize educators to perform. Schools in the District can experiment with new teaching methods and are unencumbered by the unions. The highest performing schools are given the resources to expand while the District welcomes out of state chartering schools. But, those schools that fail to perform – which includes public and charter – are abruptly closed and their students must enroll elsewhere.
Superintendent Dobard has been active in using his powers. In the last two years alone, he has closed 8 failing schools, combined 4 failing schools with better schools, and taken over 26 schools. Many more schools were closed and transformed before that. And the stakes can't be higher; the Recovery School District serves over 40,000 students.
The results have been nothing short of a miracle and have been well-documented by many educational reporters, including former Milwaukee Journal Sentinel reporter Sarah Carr. According to the Superintendent, seven years ago approximately 75% of New Orleans public schools were rated "F"; today, that grade is given to less than 25% of the schools. While test scores are only one measure of achievement, it is worth noting that New Orleans children are now much more proficient in reading and math than they were 6 years ago. In 2007, 23% of students in New Orleans were labeled proficient; in 2013, that number is 63%. Similarly, the achievement gap between the city and the state overall is shrinking. In 2005, 35% of New Orleans students were proficient compared to 60% in the state; in 2013, the numbers were 63% in New Orleans versus 70% in the state. And, in 2012, test scores for Recovery District students grew faster than any other district. See Louisiana Times-Picayune.
Is this a model for Milwaukee? The ingredients are here – we have a public education crisis. The latest DPI school report cards indicate that 41 out of 114 Milwaukee public schools are failing. More than 75% of the Milwaukee public schools received grades in the bottom two categories. This is just not acceptable. In comparison, non-MPS charter schools outperformed MPS schools. See MacIver Institute for Public Policy.
But, selling the concept in Milwaukee could be tough. One of the core components of the Recovery District program is to have a firm belief that parents and children should have the opportunity to choose the school that is best for them. Yet, this idea is not shared by many in the Milwaukee public education establishment, including its leaders. Some are outwardly hostile to it. It's a hard message to sell, made even tougher when you imagine telling tens of thousands of parents with children in failing schools that their school is being closed and they will have to enroll elsewhere. Courage would be needed to avoid the same mistakes from the MPS mayoral takeover debate.
Having said that, recent polling suggests that Milwaukee parents are fed up with the public school system. See Wisconsin Policy Research Institute. Seventy percent of Milwaukee parents surveyed give their child's public school a "C" or worse, while 84% say that Milwaukee public schools have not gotten better in the last 5 years. To fix the schools, those polled overwhelmingly – by a 2 to 1 margin – want a "major overhaul" of MPS, rather than a "fine tuning" of the system.
So, it's clear that there is some appetite for reform in Milwaukee. As MULS' Alan Borsuk has noted, however, a special recovery district for Milwaukee public schools is not a new idea and other hurdles exist. However, with the "New Orleans Miracle" as a blueprint, maybe now is the time for bold action to save our schools.