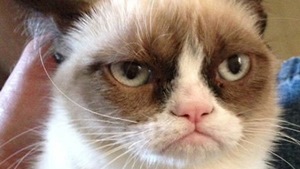 Americans are politically polarized. The current impasse in Washington is proof of that. But what exactly has gone wrong?
There's a widely espoused theory that the Internet is partly responsible. According to this theory, put forward in its most sophisticated form by Cass Sunstein, the Internet allows individuals of like mind who are geographically dispersed to get together, and indeed to associate with no one else. As Robert Reich recently put it, "we increasingly live in hermetically sealed ideological zones that are almost immune to compromise or nuance. Internet algorithms and the proliferation of media have let us surround ourselves with opinions that confirm our biases."
Social science research has demonstrated that this sort of opinion isolation has two negative effects; first, people who associate only with like-minded individuals become more extreme in their views. Second, it warps their definition of deviance, so that when they encounter someone who thinks differently — even with moderate opposing views — they perceive that person as beyond the pale of acceptable opinion. Nichification is therefore the root cause of our current problems.
I don't buy it. I'm hardly the first to express skepticism about this theory. Jack Balkin has been taking swings at it for almost a decade (see here and here), and Sunstein's Republic.com received a number of critical reviews when it first came out. My own skepticism stems from the fact that I don't see much evidence of hermetically sealed bubbles. In fact, what I see is almost the opposite. Far from never being exposed to other views, and living in a peaceful la-la land where everyone agrees with them, it appears that many people are being continuously exposed to the most extreme opposing views. Modern media is not a utopia of the like-minded; it's Clockwork-Orange-style, unremitting display of anger-inducing horrors. The point of most cable and Internet commentary appears to be not to inform, and not to affirm, but to raise blood pressures.
It's difficult not to be cynical about this enterprise. There's a mercenary motive behind what news and commentary sites do: people who are angry stick around longer. This is why so many online publications have comment sections. It's not because the comment sections produce worthwhile content. Far from it; most comment sections are cesspools. But extreme comments in comment sections make people angry, and angry people return to a site again and again to argue their point. And each time they visit, new ads are served, and possibly clicked on, generating revenue for the site. Cable news sites work the same way. And lately, network news broadcasts have also gotten into the business of trying to make their viewers angry. This is why there are so many stories about wasteful uses of tax dollars, even miniscule wastes, of the sort memorably satirized by the Daily Show.
And woe be unto you if you've let on, as I mistakenly did in the past, that you share the views of one or more political parties or advocacy groups. Soon your inbox and your mailbox will be inundated with the latest outrageous thing this or that senator or CEO said. The idea, of course, is to provoke you into donating to the cause. "Those people on the other side — they're animals!" you say to yourself. "They must be stopped!" A real cynic might suspect that liberal groups and conservative politicians, and conservative groups and liberal politicians, have a "Wag the Dog"-style kickback scheme going — you say outrageous stuff that riles my base, and I'll give you a cut of the action.
The problem of modern media is, I think, not isolation but demonization. But I doubt that is the complete explanation; I'm generally skeptical of top-down narratives. People would reject demonizing media if it was not something they were interested in. Why are people so quick to become angry at others for their political views? Why do they enjoy being enraged? I suspect the answer to that is a much deeper shift than simply a switch in the way the media covers politics. Here's Reich again:
Scholars who track these things say the partisan divide is sharper today than it has been in almost a century. The typical Republican agrees with the typical Democrat on almost no major issue. . . .

At the same time, polls show Americans to be more contemptuous and less trusting of major institutions: government, big business, unions, Wall Street, the media.

I'm 67 and have lived through some angry times: Joseph R. McCarthy's witch hunts of the 1950s, the struggle for civil rights and the Vietnam protests in the 1960s, Watergate and its aftermath in the 1970s. But I don't recall the degree of generalized bile that seems to have gripped the nation in recent years.
I believe the second and the third paragraphs are related. Watergate, Vietnam, and the scandals of the '60s and '70s (including the Church Committee — plus ça change…) slowly eroded American faith in government, or indeed in all institutions. The change was generational. By the 1990s, Americans had become a fairly cynical, disenchanted, and apathetic lot than they were during the "angry times" Reich remembers. Cynical and disenchanted people do not try to persuade, or appeal to reason, or negotiate; they question the worth of the entire system, and believe they have little to lose. Those are the people that are quick to anger, that refuse to negotiate, that seek to oust moderates from their own camp. And they contribute money, they vote, they yell in comment sections and on blogs, they eagerly consume any story about the other side's evilness. And they are leading us all into an abyss.