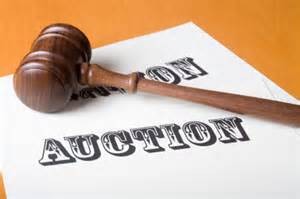 The 22nd Annual Howard B. Eisenberg Do-Gooders' Auction on behalf of the Law School's Public Interest Law Society (PILS) will be held in the evening on Friday, February 13, 2015 at the Law School.  Proceeds from the event go to support PILS fellowships to enable Marquette law students to do public interest work in the summer. Here are this year's wonderful live auction items:
L1—Bowling with Dean Kearney and Mike Gousha
Six students will have the priceless opportunity to join Dean Kearney and Mike Gousha as members of their faculty bowling team for the ever-popular "Bowling with Faculty" annual competition. On Tuesday, May 12, 2015, all faculty bowling teams will enjoy a group dinner together at a local restaurant followed by an evening of fiercely competitive bowling. This auction item includes dinner and cocktails, bowling, and an evening of unparalleled fun as the faculty teams battle each other for the championship of this year's competition.  Value: Priceless Donors: Dean Kearney and Mike Gousha
L2—Reclaimed Beauty
Make an environmental statement and show off your sense of style with this one-of-a-kind reclaimed wooden cabinet.  Value: $850. Donors: Pam and Mike Ceccato and Steinhafels
L3—Toss This!
Show your Marquette spirit by purchasing this MU-Themed Cornhole Set. All included items are homemade—from the bean bags to the boards themselves. Don't show up to another tailgate or summer picnic without this incredible item. MU Rah Rah!  Value: Priceless Donors: Tyler Coppage and Family
L4—Play a Pick-Up Game on the Bradley Center Court with Dean Lindsey, Professor Mitten, and Dean Parlow with Special Guest Referee Professor Schneider
You and two guests will attend the Bucks game on Tuesday, March 24 vs. the Miami Heat with Dean Lindsey, Professor Mitten, Dean Parlow, and Professor Schneider. After the game, you and your guests will get to play a game of 3-on- 3 or HORSE on the court of the Bradley Center against these faculty members with special guest referee, Professor Schneider. Lower-level tickets, food, drink, and parking are all included.  Value: Priceless Donors: Dean Lindsey, Professor Mitten, Dean Parlow, Professor Schneider, and the BMO Harris Bradley Center
L5—Bowling with Professors Grossman and Murray
Six students will have the priceless opportunity to join Professors Grossman and Murray as members of their faculty bowling team for the ever-popular "Bowling with Faculty" annual competition. On Tuesday, May 12, 2015, all faculty bowling teams will enjoy a group dinner together at a local restaurant followed by an evening of fiercely competitive bowling. This auction item includes dinner and cocktails, bowling, and an evening of unparalleled fun as the faculty teams battle each other for the championship of this year's competition. Value: Priceless Donors: Professors Grossman and Murray
L6—The Labor and ADR Implications of The Exodus— A Mock Seder with Professors Schneider and Secunda
Ten lucky students will be able to trace the roots of collective bargaining and conciliation through the ten plagues and the parting of the Red Sea through a reenactment of the Passover story with Professors Schneider and Secunda as their storytellers. Passover dinner to be served at the Schneider residence. Date to be negotiated by collective bargaining. If impasse reached, a date for the Seder will be unilaterally implemented. Value: Priceless Donors: Professors Schneider and Secunda
L7—Bowling with Professors Blinka and Hammer
Six students will have the priceless opportunity to join Professors Blinka and Hammer as members of their faculty bowling team for the ever-popular "Bowling with Faculty" annual competition. On Tuesday, May 12, 2015, all faculty bowling teams enjoy a group dinner together at a local restaurant followed by an evening of fiercely competitive bowling. This auction item includes dinner and cocktails, bowling, and an evening of unparalleled fun as the faculty teams battle each other for the championship of this year's competition. Value: Priceless Donors: Professors Blinka and Hammer
L8—A Downtown Date Night
Enjoy a wonderful evening for two in downtown Milwaukee. Includes a $100 gift certificate to one of Milwaukee's best restaurants, the Mason Street Grill. After dinner, enjoy a show of your choosing at the Skylight Music Theatre before returning to the Pfister Hotel for your one-night stay. This romantic Milwaukee staycation for two will be a bundle of fun! Value: $560 Donors: The Pfister Hotel, Mason Street Grill, and Skylight Music Theatre
L9—Fully Loaded Private Suite at the Bradley Center for Nine
Tickets for you and eight of your friends to enjoy a private suite at the BMO Harris Bradley Center on Wednesday, March 18 at 7:00 p.m. Watch the Bucks take on the San Antonio Spurs. This package includes nine tickets; beer, juice, soda, and water; a $300 credit toward food purchases; and four parking passes. Go Bucks! Value: $2,800 Donor: Badger Meter