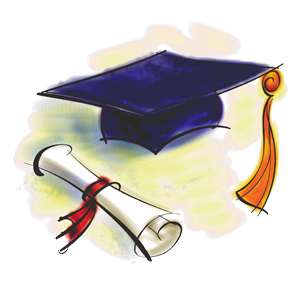 Consistency and predictability—these are two principles that I have come to appreciate during my first year of law school. Schedule—predictable, every Tuesday/Thursday, 5:30-9:00. Exams—unpredictable, but consistently challenging. Reading—consistent onslaught of interesting, yet challenging cases.
In the majority of the prescribed 1L courses, stare decisis has been discussed as one doctrine that helps the court gain credibility by producing predictable decisions. This doctrine has sparked a few observations about consistencies and inconsistencies with respect to the law—observations that warrant reflection.
In the upcoming month, I look forward to sharing these not-so-fleeting thoughts with you as a student blogger for March.
As stare decisis underpins the court's credibility, learning outcomes underpin our Marquette Law School education. They establish a baseline of what our Marquette J.D. represents and what we should be able to do as new lawyers. Yet—and this is just a guess—most of us, as students, do not know what these outcomes are despite their accessibility. I am making this guess because even though my professional work includes assessment, I only recently made this connection to my education. At Marquette, we should be even more interested in this as we do not have a Wisconsin State Bar exam waiting to tell us if we are qualified or not.
While we may not be explicitly aware of what we are supposed to learn, we spend ample energy building our resumes and worrying about grades. These processes inherently help us to develop those skills and attitudes outlined by the learning outcomes. For example, when a student participates in the law journals as an editor or member, they add a meaningful activity to their resume, but by participating, they are "employ[ing] strategies for identifying, analyzing, researching, and solving legal problems in a manner expected of a new lawyer." More simply, they are developing skills outlined by learning outcome #3.
In fact, each course, workshop, clinical, practical experience, and co-curricular activity result in acquired skills, knowledge, and attitudes that shape us as Marquette lawyers. These curricular elements have been carefully mapped to thoughtfully crafted learning outcomes, which I invite you to read. As students, we should be actively aware of these expectations and how they connect with our daily activities so that we can intentionally focus on developing the requisite skills, as opposed to merely satisfying requirements for the sake of checking them off our list. This conscientiousness makes us better students and ultimately better lawyers.