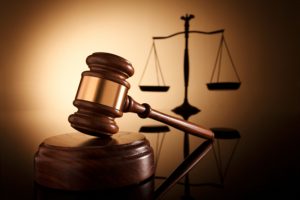 Picture this: you have finally been accepted as a member of the Bar in your respective state. Job offer in hand, you anxiously await the first day of the rest of your life – your first full time law position. The Sunday night before your first day of work, you peruse the attorney profiles on your new firm's website. Viewing the profiles with a clear head, that is, a mind free of finals, bar prep, and interview details, a section catches your eye for the first time: PROFESSIONAL ORGANIZATIONS. The organizations that your colleagues belong to vary in category. Some groups appear to relate to practice areas, while others are seemingly dedicated to specific causes. Now you begin to wonder – do I need to join any specialty bar associations?  What purpose will it serve? If I decided to join, how do I narrow down the best organizations for me?
It is commonplace for states across the country to have a bevy of specialty bar and legal associations that cater directly to a specific segment of the legal community. Attorneys' specialties and practice areas vary, so it can be difficult to find your footing as a new lawyer outside of your specific firm or corporation. This is just one of the ways these organizations can help. While it isn't necessary to join any specific organizations, the benefits are plentiful. Joining an association, whether local or national, generally provides you with the opportunity to network with your peers, grow your practice, continue your legal education, and commit yourself to work that is personally important to you.
When I graduated from law school, the first organization I committed myself to was the Wisconsin Association of African-American Lawyers (WAAL). Formerly known as the Wisconsin Association of Minority Attorneys (WAMA), WAAL was established in 1988 with the mission of dedicating itself to ensuring diversity in Wisconsin's legal community. Since its inception, WAAL has been actively involved in community affairs throughout Wisconsin. My first introduction to WAAL was during my 1L year at its annual welcome reception, where Marquette and University of Wisconsin law students are invited to mingle with WAAL members. Through that reception, I met numerous Wisconsin attorneys, and formed relationships that have helped carry me through my career today. As a member of the Board of Directors since 2014, my admiration for the organization and its partners has only grown.
This year alone, WAAL has hosted two free and timely CLEs – a diversity roundtable discussing the post-election immigration affairs, and a panel-discussion unpacking the intricacies of diversity and inclusion in the legal profession. Through our fall social, annual WAAL breakfast, and holiday social, WAAL has ramped up networking opportunities for both law students and attorneys throughout Wisconsin. Our partnership with the Black Women Lawyers Association National Summit and FUEL Milwaukee, just to name a few, provided our members with a variety of professional development opportunities. And finally, our pinnacle event, the VelanDale Scholarship Dinner, brings together law firms and corporations in celebration of civil rights activists Vel and Dale Phillips, the first husband and wife duo admitted to the United States, Eastern District of Wisconsin. Through the WAAL Education Foundation, we have awarded scholarships to law students from both Marquette and University of Wisconsin for the past 27 years.
Long-time members like Chief Judge Maxine White and Judge Carl Ashley are salient to WAAL, as their commitment to the organization has been unwavering and integral over the years.  WAAL gives its officers and directors an opportunity to take on leadership positions in their communities, and ultimately grow to become more involved in other organizations, such as the State Bar Board of Governors. I value the mission of this organization and truly believe that organizations like it are not only beneficial, but necessary as we look to propel the legal profession.
It is ultimately at your discretion whether or not you choose to join an organization or association. But it is crucial that should you decide to join, you do so with a purpose outside of padding your resume or competing with attorney profiles online. While I eventually decided to join several different organizations, each one of them serves a purpose greater than me, whether it be personal or professional. If you are not already an active member in an association, non-profit organization, or other specialty bar group, I implore you to learn about some organizations and eventually get involved with serving your respective communities.
If you are interested in joining WAAL, click here .Note: Membership is free for all law students.
If you or your firm are interested in attending the 27th Annual Velandale Scholarship Dinner, click here .