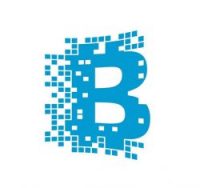 Currency on a blockchain was the logical first step, and while it may well disrupt the way our financial systems operate, it was just that – the first step. Public and private industry adoption of blockchain and smart contracts is not dependent on the price or market capitalization of cryptocurrencies. Just this year blockchain popularity increased by 11% among large enterprises, while the cryptocurrency market capitalization, from early January to today, has decreased by an estimated $600 billion. Let's talk emerging uses. 
In January 2018, IBM announced it would be pursuing a blockchain/distributed-ledger, smart-contract platform for global shipping. About $4 trillion in goods are shipped annually and around 80% of these goods are carried by the ocean shipping industry. Blockchain and smart contract solutions can significantly cut the costs of required trade documentation, which is presently about 20% of actual physical transportation costs. This is because – beyond digitizing – blockchain streamlines information in a manner that creates real-time transparency. The ideal adoption would extend this transparency to the end-consumer. Thus, a consumer could easily and accurately find out where a specific product was made, where it has been, and how it got into their hands.
The next emerging use is voting. While blockchain has the power to make voting more secure and transparent, it also has the potential to increase access to the voting booth. In May 2018, West Virginia completed the first government-supported blockchain-based vote in U.S. history. The pilot program was available in only two counties for deployed military members and other citizens eligible to vote via absentee ballot. Fast-forward only three months – after four audits revealed no issues with the state's blockchain infrastructure – and West Virginia is deploying its blockchain-based voting application to deployed military members, their dependents, and other eligible citizens in all fifty-five state counties for the upcoming November midterms. The scaling here is quite impressive considering the short time-period and the fact that it is a government initiative. Because each individual is granted a unique digital key to access the blockchain voting application, privacy and security never take a back seat. Therefore, blockchain technology provides a formidable solution to the inefficiency problems of mailing and receiving absentee ballots on time, especially from those who are overseas.
One last emerging use I want to discuss is identification verification. Personally, this is my favorite area of blockchain implementation, simply because it can make life easier for millions of individuals who struggle through arduous processes to obtain something so simple as their own birth certificate. Illinois has taken this initiative:
In the proposed framework, government agencies will verify birth registration information and then cryptographically sign identity attributes such as legal name, date of birth, sex or blood type, creating what are called "verifiable claims" or attributes. Permission to view or share each of these government-verified claims is stored on the tamper-proof distributed ledger protocol in the form of a decentralized identifier. The identifier guarantees each attribute is cryptographically sealed and only accessible with explicit consent of the identity holder or in the case of a newborn child, his or her legal guardian.
These initiatives are not just taking place here in the United States. There are international efforts to implement blockchain and distributed ledger technologies for identification verification purposes – e.g. India. Beyond easing the burden on individuals seeking to access their personal documents, it also eases the burden on government agencies and businesses because they don't have to keep extensive databases on the identity details of every individual they interact with. Instead, agencies and businesses can verify an individual's identity by requesting encrypted access to the information directly from the individual. In turn the individual can grant access to the agency or business entity for a limited amount of time.
Based on the current adoption efforts described above, and the vast number of others taking place domestically and internationally, the public will soon witness how blockchain and distributed-ledger technologies will empower public and private industry. Arguably more important, these technologies will empower the common, everyday individual with unprecedented control over their most important personal information. All an individual would need is a smartphone with access to the internet. As a result, individuals and entities will no longer have to make difficult choices between transparency, security, efficiency, and privacy.