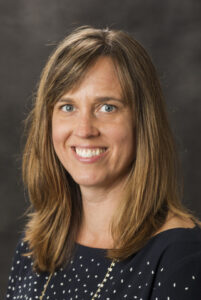 Last week I posted about Marquette Law School's list—one faculty member, one staff colleague, and one student—for the honor roll of the Pro Bono and Access to Justice Section of the Association of American Law Schools. I explained that I relied on the expertise of Angela F. Schultz, assistant dean for public service at the Law School.
As we begin this week—the sixth of the semester, remarkable to say—I want again to draw on Dean Schultz's work, perhaps every more directly. In particular, permit me to highlight for you—and direct you to—a post that she recently made on the University of St. Thomas School of Law's Holloran Center Professional Identity Implementation Blog. Here is a taste of it, as we say in the blogosphere:
I have been at Marquette Law School for eleven years. Over the years, I have witnessed students become more willing and able to identify and discuss mental health challenges they have faced in their own lives—challenges the students themselves have described as stress, anxiety, depression, and sometimes as trauma. I remember one recent student who lost both parents during their first year of law school. Another student took a leave of absence and was hospitalized for severe anxiety. If you work with law students, you also know some of the challenges facing students' well-being.

I can think of three recent conversations where students identified their involvement in pro bono service as being among the factors that ultimately aided them on a path towards wellness. These three students' experiences are not unique. Each year, we evaluate student experience in pro bono clinics. Comments from a recent survey included: "This work reminds me why I came to law school in the first place." "I was afraid of working one-on-one with a client because I didn't realize I already had skills that could be helpful." "I feel connected to the people served in the clinic. These are my people."
Dean Schultz's post is thoughtful and engaging. I invite you to read the whole thing here—and to gain an insight or two. I was glad to do so.