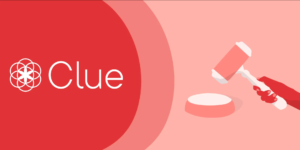 This past summer, the United States Supreme Court passed down its decision in Dobbs v. Jackson Women's Health Organization and explicitly overturned the precedential abortion frameworks set forth in Roe v. Wade and Planned Parenthood of Southeastern Pennsylvania v. Casey. Under Dobbs, abortion is not a right protected by the United States Constitution and states are therefore able to regulate abortion legality and access within their borders.
In addition to impassioning women's rights advocates across the United States and bringing additional attention to the world of women's healthcare as a whole, Dobbs has left many attorneys in apprehension as they wait to see how the decision will affect traditional privacy law frameworks, considering Roe v. Wade and Casey were both based on finding a place for abortion within the privacy protections of the Constitution.
While privacy attorneys wait to understand this potentially broad restructuring of existing law, consumers have begun to consider how their current data habits and application usages may be affected by the Dobbs decision. In particular, apps that track menstrual and ovulation cycles have become a topic of important discussion. Apps that track menstrual cycles have become increasingly popular and are used for a large number of health-related purposes, such as trying to identify health issues, tracking mood and energy changes, and tracking fertility to either prevent pregnancy or assist in conceiving. A 2019 survey from the Kaiser Family Foundation in 2019 found that almost one-third of women in the U.S. use some type of cycle-tracking app. Flo, an app that allows women to track their periods and aims at valuing, funding, and researching women's health, reports to have a user base of over $200 million world-wide and a company valuation of $800 million. These services have become commonplace for many women, and many have come to rely upon them in staying informed about their cycles and general health.
Unsurprisingly, these apps store incredibly intimate health data and, most important to current conversations, are able to, in essence, track when a pregnancy starts and stops. Consumers and privacy experts alike are wondering how this data could be used in the various states that have outlawed or restricted abortion access because, if subpoenaed or sold to a third-party, this information could serve as evidence of an already occurred abortion, or an early pregnancy that could illicit a woman to consider abortion. As reported by the National Public Radio (NPR), policy counsel with the Privacy and Data Project at the Center for Democracy and Technology Lydia X. Z. Brown conveyed that advocacy spaces are "very concerned … about what happens when private corporations or the government can gain access to deeply sensitive data about people's lives and activates… Especially when that data could put people in vulnerable and marginalized communities at risk for actual harm."
Some companies have made statements regarding these concerns. Clue, another menstrual cycle tracking app, stated that they would refuse to share private health data to anyone, even in the event of a legal subpoena or request from the authorities, in accordance with their legal duty under European law. Other apps have remained silent, and others have sought to update their privacy policies to reflect changes in the law. For example, the app Stardust has changed its privacy policy, which stated, as of June 2022,  that it may share anonymized and encrypted "to comply with or respond to law enforcement or a legal process or a request for cooperation by a government or other entity, whether or not legally required." Stardust's policy has since been updated, and the Stardust Twitter account shared that, "[i]f the government issues a subpoena to find out about your menstrual tracking data, we will not be able to produce anything from them."
With all of the uncertainty, some women are looking to other means of tracking their cycles, such as spreadsheets, calendars, or tech-free paper log books. And these concerns may not encompass all women or individuals. Some may be unconcerned with the sharing of the data, while other may live in states where abortions remain accessible and these concerns are less pressing. However, others may pause at the possibility of this type of data being shared, whether out of reproductive concerns or a general desire to keep intimate personal information out of the hands of any unknown third parties.
Independent of pollical, philosophical, or moral discussions surrounding the abortion debate, Dobbs has the potential to rewrite privacy law in the United States, and consumers around the country are beginning to take a closer look at what information they put out into the world, and are considering alternative ways to keep it secure.