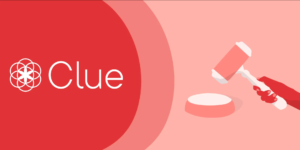 This past summer, the United States Supreme Court passed down its decision in Dobbs v. Jackson Women's Health Organization and explicitly overturned the precedential abortion frameworks set forth in Roe v. Wade and Planned Parenthood of Southeastern Pennsylvania v. Casey. Under Dobbs, abortion is not a right protected by the United States Constitution and states are therefore able to regulate abortion legality and access within their borders.
In addition to impassioning women's rights advocates across the United States and bringing additional attention to the world of women's healthcare as a whole, Dobbs has left many attorneys in apprehension as they wait to see how the decision will affect traditional privacy law frameworks, considering Roe v. Wade and Casey were both based on finding a place for abortion within the privacy protections of the Constitution.
While privacy attorneys wait to understand this potentially broad restructuring of existing law, consumers have begun to consider how their current data habits and application usages may be affected by the Dobbs decision. In particular, apps that track menstrual and ovulation cycles have become a topic of important discussion.