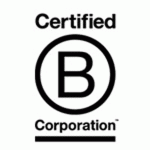 This semester in Professor Lisa Mazzie's Advanced Legal Writing: Writing for Law Practice seminar, students are required to write one blog post on a law- or law school-related topic of their choice. Writing blog posts as a lawyer is a great way to practice writing skills, and to do so in a way that allows the writer a little more freedom to showcase his or her own voice, and—eventually for these students—a great way to maintain visibility as a legal professional. Here is one of those blog posts, this one written by 3L Nikki Paterson.
As a student associate in Marquette's Law and Entrepreneurship Clinic, I see many start-up companies struggle with entity selection. It can be a difficult decision because founders have to consider liability, management structure, employee compensation, formation formalities, future investments, and tax implications, among other things.
As of February 26, 2018, the decision-making process got even harder. That is when 2017 Wisconsin Act 77 took effect, which recognized a new type of entity: benefit corporations. Far from being a trailblazer, Wisconsin was the 34th state to adopt such legislation.
So what is a benefit corporation? A benefit corporation is a type of corporation that places social and environmental values on equal footing with profits; in other words, a corporation with a "triple bottom line." Chapter 204 of the Wisconsin Statutes specifies the process and requirements of incorporating a benefit corporation. (more…)