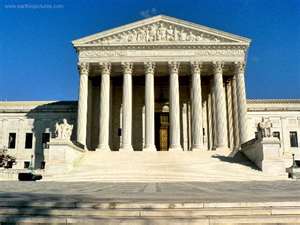 This morning, the United States Supreme Court issued its decision in Heimeshoff v. Hartford Life & Accidental Life Ins. Co., concerning statute of limitation accrual issues for benefit claims under Section 502(a)(1)(B) of ERISA.
The Court unanimously held that Hartford's Long Term Disability Plan's requirement that any suit to recover benefits be filed within three years after "proof of loss" is due is enforceable.  More specifically, "[a]bsent a controlling statute to the contrary, a participant and a plan may agree by contract to a particular limita­tions period, even one that starts to run before the cause of action accrues, as long as the period is reasonable."  Causes of action for benefits under ERISA do not start to accrue until a final internal appeal decision.  Because Heimeshoff failed to file a claim for long-term disability ben­efits with Hartford within the contractual SOL period, the Court concluded her claim was rightfully denied by Hartford.
While ERISA does not provide a statute of limitations for denial of benefit claims, many plan administrators have in place a contractual 3-year limitations period like Hartford's.