Posted by: Richard M. Esenberg
Category: Legal Education
2 Comments »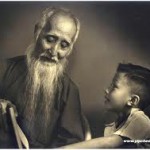 In my earlier post on the long running debate about the proper emphasis of legal education, I wanted to suggest that there is more of a symbiotic relationship between practice and preaching.
Focusing on one part of the issue, Bruce Boyden wonders what relevant experiences an eight year practitioner might have not yet hand. Bruce says that stayed at Big Law to the cusp of partnership and then decided to leave (probably adding to his long term happiness and that of his family). He says he was doing a lot of the things that partners do and writes: 
One observation was that the transition from associate to partner in a large law firm is a transition from a larger proportion of hands-on legal practice (writing and filing briefs, doing research, advising clients on the content of the law, marshaling evidence, even appearances in court) to a larger proportion of business management: managing resources (associates, staff, and other partners) and managing clients–keeping current clients happy and bringing in new clients
These "partner" duties, he suggests, are not, in some sense, the practice of law and may be better informed by an MBA program than a J.D. He asks what law professors who leave the practice short of this stage are missing. It's a great question and is answered, I think, not so much in terms of what someone has "missed" but by a consideration of what others may have "gained."
First, I believe that the practive of law is sufficiently complex that one can't fully suss it out in three to eight years. Irving Younger used to say that you aren't really a jury lawyer until you'd tried thirty five cases. I don't know that I quite agree with that- all trials are not equal – but the larger point – that experience matters – is well taken.
Second, in most large firms, one has little first chair experience prior to partnership. Being responsible requires the development of a certain type of judgment that is very much part of the practice of the law.
Finally, I am not certain that I would concede that "managing resources and clients" is not part of the practice of law and something about which legal education has little to offer. In fact, if it is an important part of being a lawyer and legal education has nothing to do with it, that'd be a failure of legal education.
But, more fundamentally, managing resources and clients often requires legal judgment. It requires the ability to discern what will and won't work as opposed to what is technically feasible. It requires the capacity to translate a client's concerns into legal terms. It requires knowing what is and isn't worth worrying about.
If we believe that the legal profession is coming under increasing pressure to become more efficient and responsive to clients, then the develop of these capacities is relevant to the practice of law. While it would be unreasonable to expect law schools to graduate twenty five year olds who are fully formed lawyers in this sense, I do think that an important part of legal education includes contextualizing doctrine and relating both doctrine and skills to what will happen once we are out in the big world. This is one of the reasons that students appreciate war stories – although war stories ought to be told with a purpose.
This is not to say that one must have twenty years of practice experience to become a good law professor. I don't believe that – and not only because I want to avoid the appearance of special pleading and self justification. They are all over the place and there are powerful and, I think, unavoidable reasons that three to eight years experience will and should be the norm for full time academics. My only point is that this type of experience may have more to offer legal education than is commonly presumed.
But there are ways in which experience can undercut both teaching and scholarship. Symbiosis requires interaction.
But that's for the next post.

You can follow any responses to this entry through the RSS 2.0 feed. You can skip to the end and leave a response. Pinging is currently not allowed.