Posted by: Joseph D. Kearney
Category: Constitutional Law, First Amendment, Marquette Law School, Public, U.S. Supreme Court
1 Comment »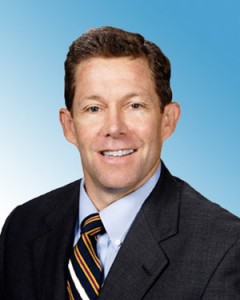 Marquette University Law School is fortunate to welcome this week the Hon. Jeffrey S. Sutton of the U.S. Court of Appeals for the Sixth Circuit. Judge Sutton will deliver our annual Hallows Lecture on Tuesday, February 28, at 4:30 p.m. in the Appellate Courtroom of Eckstein Hall. His lecture, titled "Barnette, the Roosevelt Appointees, and the Progressive Embrace of Judicial Review," focuses on Board of Education v. Barnette, the U.S. Supreme Court's 1943 decision holding that the First Amendment protected students unwilling on religious grounds to salute the American flag. The 6-3 decision overturned Minersville School District v. Gobitis, a 7-2 decision only three years earlier. Appointees of Franklin D. Roosevelt were central in this drama: Robert H. Jackson wrote for the Court in Barnette, over the dissent of Felix Frankfurter, who had authored Gobitis but found himself abandoned by William O. Douglas and Hugo L. Black. Judge Sutton will discuss how this reversal of course happened so quickly and why it marked a turning point away from the progressive opposition to many forms of judicial review. The lecture is free and open to the public (registration is required) and will bear 1.0 CLE. The Hallows Lecture—perpetuating the memory of the late E. Harold Hallows, Chief Justice of the Wisconsin Supreme Court and longtime Professor of Law at Marquette University—is one of the Law School's flagship events, precisely because we have been the beneficiary of contributions from such distinguished jurists as Judge Sutton.

You can follow any responses to this entry through the RSS 2.0 feed. You can skip to the end and leave a response. Pinging is currently not allowed.