Posted by: Joseph D. Kearney
Category: Marquette Law School, Public
1 Comment »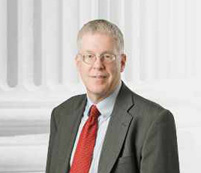 As set forth in this release, the Law School has appointed Joseph A. Ranney as its Adrian P. Schoone Visiting Fellow in Wisconsin Law. Ranney will use his fellowship to write a book that examines the role states have played in the evolution of American law, with a focus on the contributions made by Wisconsin. Ranney is (and will continue to be) a partner at DeWitt, Ross & Stevens, S.C., in Madison and a longtime member of Marquette University Law School's part-time faculty. His previous books include Trusting Nothing to Providence: A History of Wisconsin's Legal System (1998), considered the leading legal history of the state, and In the Wake of Slavery (2006), examining the path of the law and its effects in the Reconstruction-era South. He is also well known to the Wisconsin bar for his frequent contributions to Wisconsin Lawyer, the official magazine of the State Bar of Wisconsin, and he has made a number of contributions to the Marquette Law Review. The fellowship is made possible by the Law School's Adrian P. Schoone Fund for the Study of Wisconsin Law and Legal Institutions, announced last year, and its fruits no doubt will include contributions by Jay Ranney to this faculty blog during the course of his fellowship. It is a pleasure to welcome him to his new role.

You can follow any responses to this entry through the RSS 2.0 feed. You can skip to the end and leave a response. Pinging is currently not allowed.