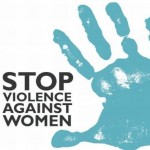 November 25th is designated by the United Nations as "International Day for the Elimination of Violence Against Women."  The date was selected to "commemorate the lives of the Mirabal sisters," who were assassinated on November 25, 1960 during the Trujillo dictatorship, as explained in the General Assembly resolution designating the day:
Previously, 25 November was observed in Latin America and a growing number of other countries around the world as "International Day Against Violence Against Women". With no standard title, it was also referred to as "No Violence Against Women Day" and the "Day to End Violence Against Women". It was first declared by the first Feminist Encuentro for Latin America and the Caribbean held in Bogota, Colombia (18 to 21 July 1981). At that Encuentro women systematically denounced gender violence from domestic battery, to rape and sexual harassment, to state violence including torture and abuses of women political prisoners. The date was chosen to commemorate the lives of the Mirabal sisters. It originally marked the day that the three Mirabal sisters from the Dominican Republic were violently assassinated in 1960 during the Trujillo dictatorship (Rafael Trujillo 1930-1961). The day was used to pay tribute to the Mirabal sisters, as well as global recognition of gender violence.
The resolution "[i]nvites, as appropriate, Governments, the relevant agencies, bodies, funds and programmes of the United Nations system, and other international organizations and non-governmental organizations, to organize on that day activities designed to raise public awareness of the problem of violence against women."  Today thus seems like a particularly appropriate day to draw attention to weaknesses in, and under-utilization of, the T visa program.  This immigration category was created to provide protection for victims of human trafficking in the United States.  As a Houston Chronicle article (which I found at the Immigration Prof blog, at the prior hyperlink) reported recently, 
The T visa program was created under the U.S. Trafficking Victims Protection Act of 2000 to help victims as traffickers were prosecuted by the government. As many as 5,000 visas could be granted annually, Congress said.

In the Houston ring, 67 of the women who were rescued after the anti-trafficking task force raided five cantinas and restaurants have received the T visas and four-year work permits, according to Andre Rodriguez, an attorney for the YMCA International Services.

Traffickers had tricked young women and girls from El Salvador, Honduras and Nicaragua into coming to the U.S. Some of the women were beaten and forced into prostitution. The women were forced to repay smuggling fees that were as high as $15,000.

Nineteen women have applied for visas but are waiting while at least nine are stuck in the complex paperwork process, the newspaper reported. Three have been deported, which may have been their choice.

Wafa Abdin, an attorney for Catholic Charities, said one of those was a teenager but she wasn't able to interview her.

"We worry most about the youngest victims," Abdin said. "Some never knew anything but abuse and had no one to take care of them or to teach them to protect themselves — some are going to be lost."

The newspaper said its interviews with advocates, victims and attorneys showed 20 others are in limbo. The women apparently were separated from others after the rescue because they refused to speak, made mistakes, lied in statements or were described as traffickers' girlfriends, according to immigration lawyers who eventually won their release.

Federal agents have arrested 449 traffickers and convicted more than 75 percent, according to U.S. Department of Justice statistics.

In Houston, eight members of the ring were convicted and five are serving prison time.

Victims' testimony is key to nearly every case.

Martiza Conde Vazquez, a task force member based at the FBI Houston office, has learned how hard it is to coax the truth from traumatized and fearful victims. "Even though they're free from the traffickers, they are still slave to their fears, and I don't think that goes away," she said.
Ann Bartow has posted here about the problems with the current program and the need to amend and reauthorize the legislation to make the program more effective.  Earlier this year, Governor Doyle signed into law a bill creating new felony crimes in Wisconsin, for human trafficking and child trafficking.  Trafficked human beings, often women, are members of communities throughout the United States, including right here in Milwaukee.  We can and should do more to protect them.
Cross-posted at Feminist Law Profs.