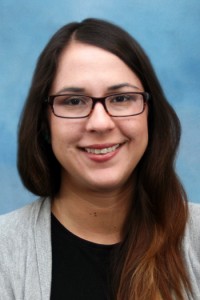 As noted at the 2012 hooding ceremony this past Saturday, May 19, 2012, our recent graduates join a long line of Marquette lawyers in their dedication to excellence, faith, leadership, and service. This dedication to the university's guiding values will be the measure of their contributions as lawyers. Perhaps former Dean Howard D. Eisenberg, whose legacy both Dean Kearney and speaker Judge Diane Sykes drew upon during the ceremony, expressed it best: "For those who seek an opportunity to do well, I hope you succeed, but neither your success nor your happiness can be measured unless you also do good."
Exemplifying these values is our recent graduate Melissa Longamore ('12) (pictured), a recipient of this year's Outstanding Public Service Law Student Award from the Wisconsin State Bar. As a law student, after establishing the Marquette Immigration Law Association, Melissa sought out new opportunities for herself and other interested Marquette law students to serve local immigrants with unmet legal needs. Among the new initiatives she helped bring about is the volunteer clinic at Voces de la Frontera, where she and other students, under the supervision of immigration attorneys, provide information and referrals to local immigrant clients. It has been gratifying to see the outpouring of enthusiasm among the student body for these efforts to serve the local immigrant community. It is also gratifying to Melissa's excellence recognized by the bar.
Similar kudos are due to this month's blogger, Quarles & Brady lawyer, Michael Gonring ('82), recognized for a lifetime of service, with the bar's Pro Bono Award for Lifetime Achievement; as well as to alumna (and retired Kenosha County Circuit Court Judge) Hon. Barbara A. Kluka ('78), who is the deserved recipient of this year's Lifetime Jurist Achievement Award.