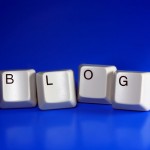 This week we're doing a two-part entry in our "Best of the Blogs" series. This post will cover last week's developments. Part II will carry us up to the present.
Questions posed last week include: Can persons whose information has been exposed due to a computer security breach recover for the resulting "oogly" feeling? What happens when you ask a bunch of law professors from one school to write a "biographical dictionary" of famous lawyers? What are the risks of correcting exhibits to a multi-million dollar agreement at the last minute? Which well-known law prof blogger has extensive experience as a shelver in a public library? What does federal law say about how we professors select textbooks for our classes next semester? Find out below…
Over on Concurring Opinions, it was a good week. Privacy blogger extraordinaire Dan Solove, following up on an excellent post by Andy Serwin of Foley & Lardner's San Diego office, argues that individuals whose personal information has been exposed during a security breach suffer some harm, even if they have not yet experienced credit card fraud or identity theft. "A data security breach does make people worse off by subjecting them to future risk.  They are made more vulnerable.  Imagine I own two safety-deposit boxes.  I want to rent them.  For Box 1, I have lost the key.  For Box 2, I haven't.  Is Box 1 really worth the same as Box 2?"
Guest-blogger William Schieber posted a review of the Yale Biographical Dictionary of American Law that I think is the most interesting not-very-positive review I've read since this famous take-down of Bernard-Henri Lévy by Garrison Keillor. Schieber isn't quite as devastating as Keillor was, however. Schieber's assessment: "[T]here are significant flaws in the execution [of the book]. The flaws come from three sources: 1) a Yale Law School and law school faculty-centric focus on the biographical subjects; 2) problems in the selection of contributors; and 3) a failure, at times, to grapple with the complexities of the biographical subjects."
And Lawrence Cunningham had a detailed post examining the turmoil in the so-called "Dodger Divorce case," the divorce of Frank and Jamie McCourt. Among the contested assets at issue is the Los Angeles Dodgers. During a last-minute flurry of activity on a post-nuptial agreement in 2004, some exhibits were changed but some weren't among the two sets of original documents. The arguments concern something called "scrivener's error," which Cunningham explains in more detail.
Over on the Conglomerate, former Marquette law professor Christine Hurt blogged about the cost of running public libraries, and the related issue of whether it's acceptable to outsource the management of such libraries to private firms. And on the Faculty Lounge, Greg McNeal reviewed the Higher Education Opportunity Act, which attempts to hold down textbook costs by requiring textbook publishers to give certain information to faculty, and faculty (through their universities) in turn to provide certain information to students, such as Internet course schedules with required and recommended texts, the ISBN number for books, and information on used books or renting books.