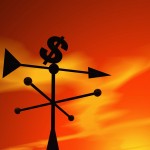 The Wisconsin State Public Defender (SPD) currently pays $40 per hour to private bar attorneys who represent indigent citizens accused of crimes.  This rate has been unchanged for decades, and lawyers are lobbying for an increase.  However, aside from horrible timing—this latest plea for more money coincides with Wisconsin's $2.5 billion budget deficit—some of the arguments in support of the rate increase aren't terribly persuasive, and should be abandoned.  But more significantly, the fact that lawyers have to make these arguments in the first place is merely a symptom of a larger problem: We live in a culture that misunderstands and undervalues our Constitutional rights.
But first, let's review and grade a few of the more popular arguments:
Argument # 1: "Auto mechanics and plumbers earn much more than the $40 per hour that we lawyers are paid." Grade: C. This statement is true, and has a certain amount of shock value, but it is unlikely to persuade anyone who doesn't have a law degree.  The problem for lawyers is that mechanics and plumbers find themselves in a much more favorable position in the supply and demand analysis.  Conversely, in most parts of Wisconsin there is a seemingly inexhaustible supply of lawyers willing to work for the $40 per hour.
Argument # 2: "Other court-appointed lawyers in Wisconsin earn $70 per hour, and our circuit court judges earn, on average, $128,000 per year." Grade: B+. From an economic standpoint, this argument is better because we're now comparing apples to apples (or lawyers to lawyers).  And these other lawyers and judges get the benefit of a legislated, rather than a market-driven, pay rate, so why shouldn't defense lawyers get the same?  But the counter-argument is that the focus should be on the defendants, not the defense lawyers, and the defendants are already receiving competent representation.
Argument #3: "I am losing money on my $40 per hour SPD appointments because my office overhead rate is $50 per hour." Grade: D. This argument ignores the difference between fixed and variable overhead.  In other words, your office rent, Lexis subscription, and advertising costs stay the same whether you take an SPD appointment or not, and the additional SPD income actually helps pay for your existing, fixed overhead.  So, it's not possible to lose money on an SPD case.
Argument #4: "The $40 per hour rate results in ineffective assistance of counsel."  Grade: B–. A colleague of mine hates this argument because, essentially, attorneys are saying "We're ineffective, now give us more money."  But, there might be some evidence to support this argument.  For example, if SPD appointed attorneys from the private bar are found to be "ineffective" significantly more often than their SPD counterparts, then there might be something to it.  But the bigger problem could be that, in some Wisconsin counties, private bar attorneys agree to represent a fixed number of indigent defendants for a flat fee.  Depending on how many of those defendants want to go to trial, this could result in a forced hourly rate of $30, $20, or even less.  On its face, this type of pay structure, unlike the hourly rate structure, seems to create an incentive to settle cases short of trial, which is potentially at odds with client interests.
But the fact that attorneys have to make these arguments in the first place highlights the underlying problem: We live in a culture that, to put it mildly, doesn't value lawyers.  Our citizens generally have a high opinion of doctors, farmers, teachers, firefighters, and police, but not lawyers—and, more to the point, certainly not criminal defense lawyers.
One of the reasons for this is that these other professionals have created a positive public image for themselves and their services, and they often start their campaigns very early in our formative years.  (Remember meeting "Deputy Friendly" in grade school?)  Conversely, the Constitutional rights that criminal defense lawyers protect are grossly misunderstood, and are commonly dismissed as mere loopholes that protect the guilty.  Until this misconception is changed through early and rigorous education about the significance of our fundamental rights—and about the danger to each of us if those rights aren't protected for all of us—the well-deserved rate increase may continue to elude the private bar.
Michael D. Cicchini is a criminal defense lawyer and author of But They Didn't Read Me My Rights! Myths, Oddities, and Lies about Our Legal System (Prometheus Books, 2010) and numerous articles on criminal and constitutional law, available here.