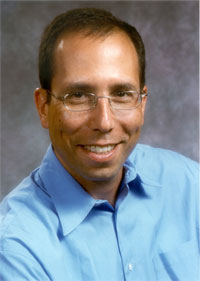 I'm looking forward to the upcoming George and Margaret Barrock Lecture on Criminal Law.  Berkeley Professor Jonathan Simon will be visiting us on January 24 at 12:30 to speak on punishment for murder.  Here is the teaser:
Although the death penalty may be dying out in the United States, the end stage of capital punishment leaves us grasping more than ever for principles that could govern the power to punish those who are convicted of society's most feared and loathed category of crime. This need is particularly acute in the United States, where the rise of general incapacitation as the dominant purpose of punishment has produced sentences that are far in excess of international and historic American standards. Professor Simon will suggest that these sentences help to anchor an overall structure of imprisonment that appears unjust and unsustainable, argue for a new version of selective incapacitation limited by dignity as the central purpose of imprisonment, and propose a restructuring of the law of murder to effectuate those goals.
More information about Simon's lecture, including details about how to RSVP, is here. 
This will be the third annual Barrock Lecture at Marquette.  Tracey Meares inaugurated the series in 2009 with a talk on "The Legitimacy of Police Among Young African-American Men."  Her talk was published in the Marquette Law Review here.  Joshua Dressler followed in 2010 with a talk on "Feminist (or 'Feminist') Reform of Self-Defense Law: Some Critical Reflections."  The published version is here.  I've really enjoyed this still relatively new addition to our set of public lectures at Marquette, and Simon's talk promises to be every bit as provocative as the first two.