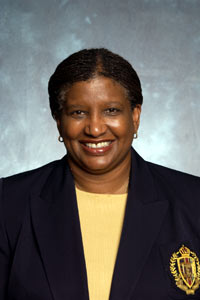 On Thursday, June 23rd, the Wisconsin Law Journal recognized its 2011 Women in Law honorees.  There were several MULS alumnae among the group: Elizabeth Blackwood, Michelle Fitzgerald, Mary Gerbig, Christine Liu McLaughlin, and Linda Meagher.  As you can read further on the Wisconsin Law Journal's website here, these Marquette lawyers have compelling stories, have accomplished so much in their careers, and have served their communities with great distinction.
The other MULS alumna honored on Thursday night was our own Professor Phoebe Williams.  It is hard to properly describe the long and meaningful list of contributions that Professor Williams has made to the Law School, the Milwaukee community, and beyond.  Perhaps the clearest manifestation of the impact Professor Williams has had are her "living legacies" (the term Justice Scalia used to describe students at the dedication of Eckstein Hall).  Indeed, I have had countless students and graduates who have told me about the significant effect that Professor Williams had on their lives and careers.  So it was wonderful to be there on Thursday night to help celebrate Professor Williams' much-deserved recognition.
Congratulations to all of this year's honorees!