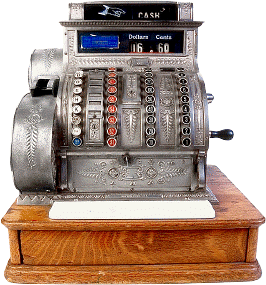 [Editor's Note: This month, we asked a few veteran faculty members to share their reflections on what has changed the most in legal education since they became law professors.  This is the sixth and final entry in the series.]
Legal education is no longer lean. When I was hired as Marquette Law School's third administrator in 1975, the Law School had about a dozen full-time faculty members and three professional law librarians. These days, the Law School has a dozen administrators, forty or so full-time faculty, and more than a dozen professional librarians. The Law School facility is more than three times larger than when I started at the Law School. That enrollment is up some, from about 450 full-time students to about 600 full-time students and another 150 part-time students, accounts for only a fraction of the growth.
The principal change I've seen in my 35+ years at the Law School (I was an adolescent when first employed by Marquette) is this amazing growth in the resources and cost of legal education. Students are paying unprecedented amounts for a law school education and receiving access to unprecedented resources in return.
Some of the most important new resources and costs are those mentioned by my colleagues in this blog series.  
Gordon Hylton points to the number of Ph.D.'s on law faculties, including at Marquette, and the curricular growth it allows. Matt Mitten and Patricia Bradford cite the development of technologies that are in everyday use by law teachers and students. Julian Kossow mentions the proliferation of extra-curricular activities, including speakers series with free lunches. All of this enriches the educational opportunities available to law students, and costs money.
There is reason to believe that the growth of resources and costs has reached a plateau. The growth has been largely market driven. Students and legal employers have gravitated toward resource-rich programs and been willing to pay ever-increasing amounts to attend those programs or hire their graduates. But the current law school admissions and employment markets are soft, with applications nationally showing a notable decline and many law graduates finding it difficult to land jobs as lawyers. It seems that the response of many law schools to these soft markets is to interrupt the upward spiral of resources and costs. Market-driven growth may be followed by market-driven stasis or even contraction. Whether a return to a more robust economy will restart the upward spiral will be interesting to see. It is at least possible, though, that the resources/cost equation for law schools has reached a point of equilibrium that will persist for some time.