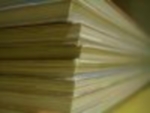 Did everyone happen to see this article in the ABA Journal? If you missed it, an attorney who had been fired is now suing his former law firm because the firm's alleged requirement that attorneys bill 3,000 hours per year encouraged fraud.
There are so many great conversations/debates that could be started by this lawsuit:
– the merits of the billable hour system
– the long hours often worked by attorneys (i.e., work-life balance)
– the controversy over billing time in minimum increments
But before we get to that, I have to ask whether there is any truth to this lawsuit and the alleged 3,000-hour requirement in the first place.
First, let's do the math. 3,000 hours, divided by 365 days a year, amounts to 8.2 billable hours a day. Every. Single. Day. Even with "questionable" billing practices, I'm not sure I believe that any law firm would honestly have this requirement.
I know big-law attorneys who work their tails off, and probably do come close to billing this number of hours each year, but I do not know a single attorney with a minimum goal of 3,000 hours per year. Additionally, as an attorney, I can foresee a whole host of litigation that could arise if any firm honestly had this as their formal policy (such as this case alleges).
Secondly, let's take a look at the complaint itself (which can be found here). I have a hard time believing, based on the writing used, that this complaint was crafted by someone who possesses both a legal education and over 30+ years of legal work experience.
What do you all think? True or bogus?