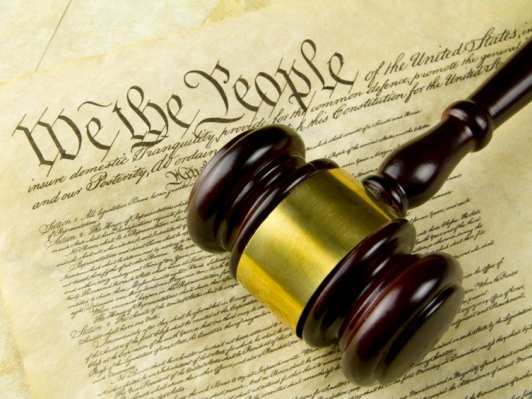 It's not every day that a boyfriend-girlfriend spat results in a First Amendment challenge.
The Fourth District Court of Appeals in Florida recently reviewed an appeal from an ex-girlfriend who was prevented from telling all by her ex-boyfriend's temporary restraining order (TRO). Vrasic v. Leibel (2013 WL 85412). After they broke up, the ex-girlfriend created a website to pre-sell a book about their relationship. She also posted an excerpt containing defamatory statements about him. A lower court granted the ex-boyfriend's demand for a TRO. The Court of Appeals reversed to the extent that the TRO prevented even defamatory speech on the theories that it was a content-based prior restraint on speech and that the proper remedy is an action for damages.
When analyzing First Amendment free speech challenges, courts first decide if the speech restriction is "content-neutral" or "content-based." This threshold distinction drives whether a government restriction of speech deserves more exacting scrutiny by courts. The government is unlikely to prevail where the restriction is content-based. But content-neutral restrictions are less problematic and are often permissible.
Deciding if a restriction is content-based or content-neutral is a tricky matter. A content-based restriction will usually target speech directly, while a content-neutral one will affect speech only incidentally. Because the assessment is fact-specific, a review of recent cases making this determination may be the best way to shine a light on the distinction.
Not unlike the ex-girlfriend case, an injunction enjoining the publication of confidential, proprietary trade secrets of an entity co-owned by a public official and her husband was an impermissible content-based prior restraint of speech. VI 4D v. Crucians in Focus (2012 WL 6757243).
Similarly, a Princeton City School District's policy used to deny a resident's right to speak during the public comment portion of a public meeting was content-based as applied because, even though the restriction was content-neutral on its face, it had been used to prevent the resident from expressing his specific viewpoint. Teufel v. Princeton City School District Bd. of Educ. (2013 WL 143808).
And in California, the state supreme court ruled certain state labor relations statutes, modeled on federal law and permitting a labor union to picket at a private grocery store's entrance constitutional, even though they afforded speech regarding a labor dispute greater protection than speech on other subjects — a content-based distinction. Ralphs Grocery Co. v. United Food and Commercial, 290 P.3d 1116 (reversing the state Court of Appeal).
On the other hand, a New York City code requiring a permit for using sound amplification devices (e.g., sound horns) was content-neutral because it was directed not to speech content but to regulating street congestion and other potentially harmful effects of such amplified speech. Marcavage v. City of New York, 2013 WL 246125.
The distinction made in another case involving press access to public polling places may be more controversial. In the Third Circuit, a Pennsylvania statute restricting access to a polling place by mandating that the public, including press photographers, maintain a ten-foot distance from the polling place was a content-neutral, generally applicable law seeking to protect an individual's right to cast a ballot "free from the taint of intimidation and fraud." PG Publishing Co. v. Aichele, 2013 WL 151124 (quoting the district court below). In upholding the district court's ruling, the Third Circuit recognized a right of access for newsgathering but declined to recognize any duty of the government to affirmatively make any sources available to the press that was not made available to the public generally.
A similar Massachusetts statute that established a 35-foot, fixed buffer zone around driveways and entrances of abortion clinics was deemed to be a content-neutral regulation narrowly tailored to protect the rights of prospective patients and clinic employees and thus did not offend the First Amendment rights of pro-life protesters. McCullen v. Coakley (2013 WL 85928, 1st Cir.).
And finally, an ordinance regulating sexually oriented businesses was content-neutral because its predominant purpose was not to target speech suppression but to combat the negative secondary effects associated with such businesses. Metro Pony, LLC v. City of Metropolis (2012 WL 1389656).