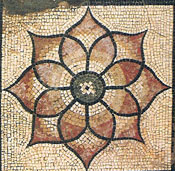 I am very excited to announce that this weekend, Marquette will host the First Annual Mosaic Conference: Diverse Voices in IP Scholarship, co-sponsored by Marquette University Law School and Institute for Intellectual Property and Social Justice, and with additional funding provided by William Welburn, Associate Provost of Diversity and Inclusion, Marquette University. The goal of this first Mosaic Conference is to bring together intellectual property scholars, policy makers, and activists of diverse and multicultural backgrounds and perspectives to explore socially progressive and non-traditional ideas in IP law, policy, and social activism. The Conference begins with a Reception and Dinner tonight and will conclude on Sunday morning.
Throughout the global community, intellectual property regimes play a critical role in human development, socio-economic empowerment, and the preservation and promotion of social justice. Many IP regimes, however, have been structured or interpreted to reflect only the interests of an entrenched status quo; socially cognizant IP theses are often ignored or rejected as tangential or antithetical to commoditization-centered theories of IP protection, often impeding broader social utility concerns including equitable access to IP protection and output and stimulating innovation. Through the First Annual Mosaic Conference, IP scholars and practitioners will come together with policy makers, social activists, and others to present ideas for progressive and activist-oriented scholarship for assessment as to social relevance, legal significance, and doctrinal integrity.
During the conference, participants will be examining the roles that legal scholars have played and should play in important IP political, economic, and social controversies. Whether serving as social engineers, public intellectuals, or advocates, legal academics have played significant roles in identifying and framing issues for legal reforms, development of economic policies, and discussions about key political contests. We will discuss works in progress that address the conference theme and other important legal policies, including equitable access to health, medicines, and knowledge, legal protection for traditional knowledge and expression, socially beneficial application of information and other technologies to IP products, and intellectual property social justice and empowerment.
For more information about the conference, visit the Marquette Law School website.