On September 7, 2016, amid great concern about the future of water quality and quantity, Marquette Law School will host a conference titled "Public Policy and American Drinking Water."  The conference will take an interdisciplinary approach to exploring the legal, scientific, engineering, and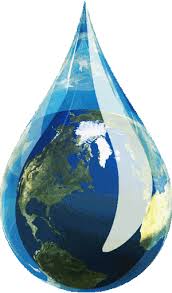 environmental water issues that fill today's news and touch all of our lives.  Leading figures from a variety of disciplines will discuss topics such as lead and aging infrastructure, privatization of water systems, public perceptions of water quality issues, the (under)valuation of water, and quantity and quality concerns related to groundwater.
Attendance is complimentary and open to the public, but pre-registration – available at this link – is required.
Participants include:
Hon. Tom Barrett, Mayor, City of Milwaukee
Jill Birren, Assistant Professor, Marquette University College of Education
Marc Edwards, Charles P. Lunsford Professor of Civil Engineering, Virginia Tech University
Charles Franklin, Professor of Law and Public Policy, Marquette University Law School, and Director of the Marquette Law School Poll
Chris Goemans, Associate Professor of Agricultural and Resource Economics, Colorado State University
Mike Gousha, Distinguished Fellow in Law and Public Policy, Marquette University Law School
Robert Griffin, Professor, Marquette University College of Communication
Dee Hall, Wisconsin Center for Investigative Journalism
Jeanne Hossenlopp, Vice President for Research and Innovation and Professor of Chemistry, Marquette University
Christine Klein, Chesterfield Smith Professor, University of Florida Levin College of Law
George Kraft, Professor and Director of the Center for Watershed Science and Education, University of Wisconsin-Stevens Point
Richard Little, Editor, Public Works Management and Policy
Michael Lovell, President, Marquette University
Brooke Mayer, Assistant Professor, Marquette University College of Engineering
Andrew Meyer, Assistant Professor, Marquette University College of Business Administration
Fred Royal, President, NAACP Milwaukee branch; member, Freshwater for Life Action Coalition
Cathy Stepp, Secretary, Wisconsin Department of Natural Resources
David Strifling, Director, Water Law and Policy Initiative, Marquette University Law School
Brett Walton, Circle of Blue
Kimberlee Wright, Executive Director, Midwest Environmental Advocates