When it rains or snows, the resulting runoff can collect pollutants including salts, fertilizers, chemicals, oils, and sediment, among other things. These contaminants have the potential to impair surface water and groundwater that receive the runoff. Communities in the United States face growing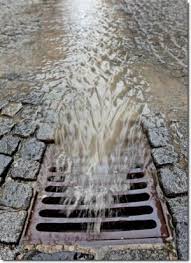 challenges to effective stormwater management as a result of aging infrastructure, increasing urbanization, changing climate, and shrinking budgets, among other factors.  These changes have increasingly stressed existing "static" stormwater management systems, such as pipe networks and ponds, that are intended simply to convey storm flows to nearby receiving waters without regard to overall system conditions.
Dealing with these stressors requires innovative and resilient solutions such as real time control (RTC) or "dynamic" stormwater management systems.  RTC systems are typically automated or semi-automated and involve the use of sophisticated dynamic models to operate stormwater controls in real time, such as modifying setpoints to open and close valves, or routing storm water differently under particular system conditions.  The goal of an RTC system is to continuously regulate the flow in the various branches of a network based on real-time information related to system capacity and weather conditions, thus reducing the magnitude of outflows during storms and relieving other stresses on the system.
During a recent grant-funded project, an interdisciplinary team of Marquette law faculty, engineering faculty, and students from both disciplines studied dozens of examples involving RTC implementation in the United States and abroad.  We also examined the literature detailing institutional barriers to RTC innovation.  And we reviewed numerous legal decisions related to municipal liability for stormwater management (or mismanagement). Finally, we suggested a variety of strategies to combat these institutional and legal barriers to smooth the transition to RTC systems. Continue reading "Interdisciplinary Research in Stormwater Management"