Environmental law is of relatively recent vintage.  Most of its significant principles date from the 1960s or later, with a few notable exceptions.  The latter category includes the public trust doctrine.  As the name suggests, the doctrine is generally taken to mean that a state must act as "trustee" of certain natural resources, particularly the navigable waters of the state, and manage them for the trust beneficiaries—its people.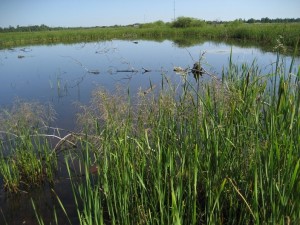 The doctrine can be traced back to ancient Roman law. The "Institutes of Justinian," compiled in the Sixth Century A.D., provided:
"By the law of nature these things are common to mankind—the air, running water, the sea, and consequently the shores of the sea. No one, therefore, is forbidden to approach the seashore, provided that he respects habitations, monuments, and buildings . . . ."
In this country, the United States Supreme Court recognized the doctrine in its 1892 decision in Illinois Central Railroad Co. v. Illinois,[1] as detailed by Marquette Law School Dean Joseph Kearney in a 2004 article.  The doctrine has since evolved into many different strains of varying strength primarily governed by state common law.  Here in Wisconsin, it is rooted in the Article IX, § 1 of the state constitution, which itself borrowed heavily from the Northwest Ordinance of 1787.  Over a hundred years ago, in Diana Shooting Club v. Husting, the Wisconsin Supreme Court described the doctrine as preserving to the people "full and free use of public waters,"[2] and the Wisconsin Legislature has delegated the resulting regulatory authority to the Wisconsin Department of Natural Resources.  As recently as 2011, in Lake Beulah Management District v. DNR, the Wisconsin Supreme Court expansively interpreted the doctrine as a valid basis for DNR to consider whether to grant, conditionally grant, or deny a high capacity well permit based on the well's impact on other waters of the state.[3]
However, several recent developments highlighted by a legislative hearing earlier this week seem to indicate that in Wisconsin, unlike other states, the relative strength of the public trust doctrine is ebbing. Continue reading "Is Wisconsin's public trust doctrine eroding?"