An important shift in Wisconsin water policy has taken place in recent weeks, one that will likely have quantitative effects on Wisconsin water quality. It relates to the relative influence of the public trust doctrine in the state. On several occasions, I have written in this space about the doctrine's apparently declining influence in Wisconsin. The public trust doctrine is generally taken to mean that a state must act as "trustee" of certain natural resources, particularly the navigable waters of the state, and manage them for the trust beneficiaries—its people.
Operationalizing those general terms has been difficult and has proceeded in fits and starts. For present purposes I will focus on the 2011 Wisconsin Supreme Court decision in Lake Beulah Management District v. Wisconsin Department of Natural Resources, (WNDR) concluding that the public trust doctrine gave WDNR "the authority and a general duty to consider whether a proposed high capacity well may harm [other] waters of the state" via water level drawdown and other potential impacts. In Wisconsin, high capacity wells (HCW) are statutorily defined as wells with the capacity to pump over 100,000 gallons of water per day. The court further held that when considering HCW applications WDNR had the authority to "deny a permit application or include conditions in a well permit" to prevent the harm to other nearby waters.
Around the same time, a new statute arguably undercut that same authority. While the case was before the court the Legislature enacted 2011 Wisconsin Act 21, creating Wisconsin Statute § 227.10(2m). The statute provides that "[n]o agency may implement or enforce any standard, requirement, or threshold, including a term or condition of any license issued by the agency, unless that standard, requirement, or threshold is explicitly required or explicitly permitted by statute or by a rule . . . ." For several years, uncertainty persisted over the tension between the Supreme Court opinion and the statute because the WDNR's public trust authority is not "explicitly" stated in the statutes or in WDNR's administrative rules.
On May 10, 2016,  then-Attorney General Brad Schimel issued an opinion giving priority to the statute over the Lake Beulah opinion. Former AG Schimel determined that DNR had no "explicit authority" to impose conditions on a high capacity well permit, or to evaluate the drawdown and related impacts of those wells might cause on nearby waters of the State. For that reason, he wrote, "much of the Court's reasoning in Lake Beulah, including the breadth of DNR's public trust authority discussed below, is no longer controlling."
That was an important statement of policy. The Marquette Water Law and Policy Initiative performed a quantitative analysis to analyze its empirical effects. We used WDNR published data from 2013-2018 to answer two questions: first, how many high capacity well applications were filed? Second, how long did WDNR take to grant or deny the application? The preliminary data appear to show that more applications were filed, and that the time to grant or deny them decreased significantly. I presented those findings at a Law School event on March 4, 2020.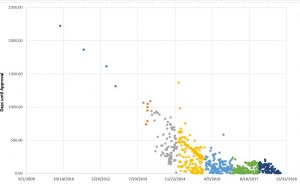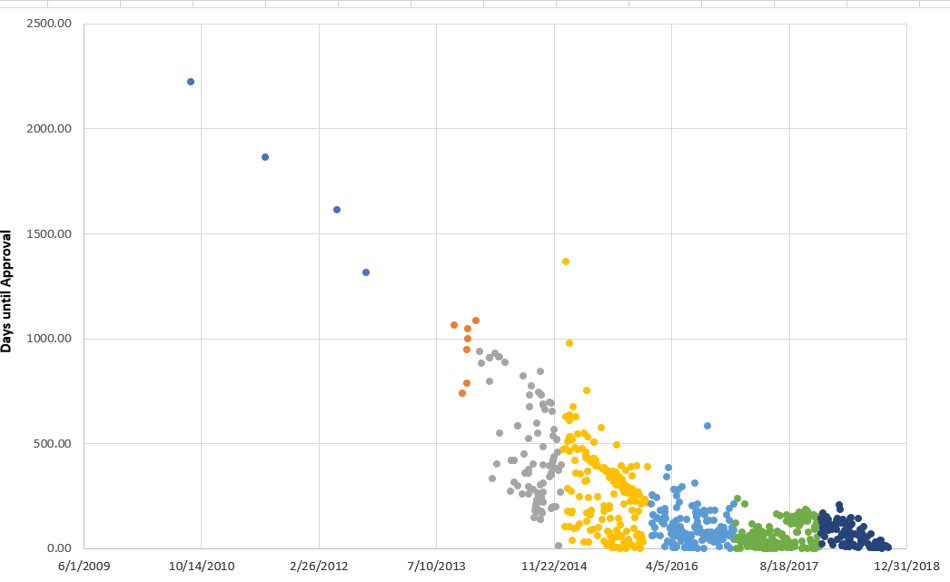 The tide turned shortly thereafter. In early May, current Attorney General Josh Kaul revoked former AG Schimel's opinion, writing that "the crux of [the opinion] is incorrect" in light of Lake Beulah. AG Kaul cited a circuit court case following Lake Beulah instead of former AG Schimel's opinion, and noted that an appeal in the case has been certified to the Supreme Court. The court's consideration of the case means that the policy shift announced by AG Kaul may be only temporary, pending the court's opinion.
Last week, WDNR announced that it would revise its HCW review process in response to the changed policy. Repeatedly citing Lake Beulah, DNR said it will "make a fact-specific determination in each case and will consider environmental impacts when reviewing a proposed high capacity well application if presented with sufficient concrete, scientific evidence of potential harm."
Environmental law observers have often lamented the lack of empirical scholarship tracking how changes in law and policy quantitatively affect environmental metrics. The events detailed in this post provide a case study along those lines. We will continue to track the effects of this important shift in the law to determine whether it reverses the previously observed effects, and we plan to publish a paper reporting the results of our work to date.