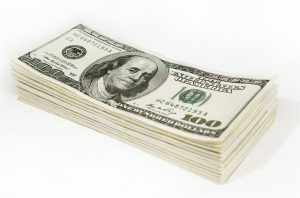 Today was Equal Pay Day, the date that indicates how much longer a woman had to work to earn what a man earned in the previous year. More than 20 years ago, the National Committee on Pay Equity started selecting one day a year—always a Tuesday in April—to highlight the continued disparity between men's and women's wages.
Now, you can quibble with me about the precise numbers or you can try to explain to me that there isn't really a gender gap (both of which have been done and probably will be done again); however, as the Pew Research Center noted last summer, though some groups of women have narrowed the gap, there in fact remains some gap in wages between white men and all groups of women.
Much of that gap in wages can be explained by differing levels of education, workforce experience, or occupation. But even when you control for all of those more concrete and measurable variables, there remains an unexplained gap that may—may not—have to do with gender discrimination. A recently released survey of Big Law partners indicated that the male partners out-earned female partners by 44%, but there are many unexplained or unexplored reasons why that may be, and I'm not suggesting the difference is entirely due to discrimination.
However, where employers have a culture of transparency, it would be easier for all employees to learn where they stand vis-à-vis their pay and their colleague's pay. In 2014, President Obama signed the 2014 Fair Pay and Safe Workplaces executive order, which required companies with federal contractors to comply with 14 labor and civil rights laws, including Title VII. That executive order came after the Government Accountability Office investigated and found that companies that routinely violated a number of federal labor and workplace safety laws were being award millions of dollars in federal contracts.
According to NBC News, two key rules in the 2014 Fair Pay order directly affected women: "paycheck transparency and a ban on forced arbitration clauses for sexual harassment, sexual assault or discrimination claims." For example, the 2014 Fair Pay order required employers to submit salary detail to the government. Doing so would easily make clear any discrepancies in pay between men and women in the same jobs.
President Trump, however, wasted little time undoing President Obama's work. On March 27, Trump signed an executive order revoking the 2014 Fair Pay order, a move done quietly and with little to no coverage. To be sure, the revocation affects all employees of companies who are awarded federal contracts, but it is likely to hit women the hardest. After all, they are the ones most likely to be paid less and to be the victims of sexual harassment or sexual assault.
Yet three days later, he tweeted, "Only by enlisting the full potential of women in our society will we be truly able to #MakeAmericaGreatAgain."
Oh, the irony is strong with this one.