At a recent Law School event, several panelists (including me) discussed the potential for the Trump administration to make important changes to the law in our respective areas of concentration. I said at the time that environmental law has proven quite resistant to previous efforts that would have weakened or erased it. Part of this resiliency is due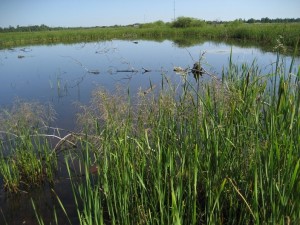 to the lengthy time horizon typically involved in repealing and replacing statutes and rules; another major factor is longstanding public opposition to such changes. With that said, major attempts are underway that, if implemented, would seriously undermine bulwarks of environmental law such as the Endangered Species Act, the National Environmental Policy Act, and the Antiquities Act. The Trump EPA has also recently begun the long process of repealing and replacing the Clean Water Rule, under direction from President Trump to rewrite it in a manner consistent with one of Justice Scalia's previous opinions.
Whether or not those efforts succeed, the executive branch has a major impact on the day-to-day operation of environmental law even in the absence of major statutory or regulatory reforms. The most direct avenues for this are through budgeting decisions and enforcement discretion. With debates over spending engulfing Washington, it's worth examining the potential impact of President Trump's recent "America First – Budget Blueprint" on the Great Lakes region. Several features of the proposal have generated controversy and may be especially significant in the Great Lakes region:
Of course, President Trump's budget is not the final word. Congress, not the executive, has the power of the purse. Yet the "Budget Blueprint" gives important clues as to the Trump administration's policy priorities.
May 1 update: Members of Congress appear to have agreed on a budget bill that leaves EPA and GLRI funding largely intact, rejecting President Trump's initial proposals to reduce or eliminate those appropriations.