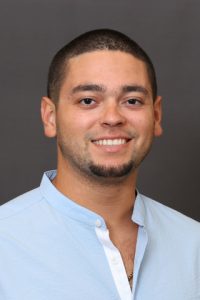 Please join me in welcoming Jose Lazaro, our Student Blogger of the Month for the month of September.  Here is how Jose introduces himself:
I was born and raised in Puerto Rico where my entire family still resides. At age fourteen I was given the opportunity to play baseball at a boarding school in Philadelphia. I then moved to Florida, where I got drafted by the New York Yankees after my senior year of high school. Instead of pursuing professional baseball I chose to be a student-athlete and went on to play four years of college baseball. After battling injuries, my baseball career finally ended after shoulder surgery and an unsuccessful two-year long rehab attempt. I am now a second-year law-school student here at Marquette University pursuing a number of interests and focused on acquiring a set of skills that will allow me to have a positive impact on the lives of others and the community at large. This past summer I interned at Harley-Davidson, and I will be a summer associate at a Milwaukee law firm this upcoming summer 2019.
Thanks, and we look forward to your posts.