Please join me in welcoming our guest bloggers for the month of May.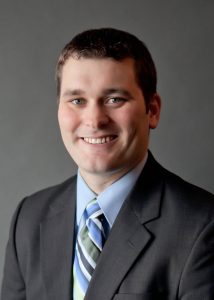 Our Alumni Blogger of the Month is Tyler Wickman.   Tyler was born in Ashland, Wisconsin.  He is a member of the Wisconsin Bar and received his education at St. Norbert College (B.A., 2005 summa cum laude, majored in political science and education) and Marquette University (J.D., 2008, magna cum laude). While in law school, Tyler published in the Marquette Law Review and served as an academic support program leader. Also during law school, he was an extern for the Hon. William Griesbach of the Western District of Wisconsin, a law clerk for Hupy & Abraham, and a summer associate at Von Briesen & Roper.
Following law school, Tyler returned to his hometown of Ashland and has been with Dallenbach, Anich, & Wickman, S.C. for his entire career. His practice areas include criminal defense, family law, personal injury, municipal law, estate planning, business formation, and civil litigation, among others. He has handled jury trials and has argued before the Wisconsin Supreme Court.
Tyler lives in the Ashland area with his wife, Michaela, and their five children. He is living the dream with a beautiful family, in a beautiful area, with a satisfying career.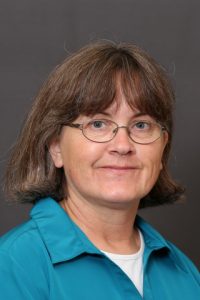 Our Student Blogger of the Month is Karen Heineman. Karen grew up in a small college town in western New York. She prefers to say that because no one understands what upstate New York refers to.
She graduated from Williams College with a degree in chemistry. Although her goal was to attend veterinary school, at the time there were only 27 schools (only 31 now, I think) with class sizes around 80, so there were/are few opportunities open to those pursuing that profession. She looked for back-up plans and took the LSAT with some thoughts of law school. Fortunately, she was able to pursue her primary goal, so the possibility of law school was dropped for the time being. She received her doctorate in veterinary medicine from the University of Minnesota.
Karen has been a practicing veterinarian in Wisconsin since graduation from veterinary school. She began as a mixed animal practitioner, with the large animal component primarily dairy practice. She has seen a lot of changes in her field, and in agriculture. The small family dairy farm has all but disappeared. The one-size-fits-all veterinarian has also disappeared.
The profession of veterinary medicine has gradually specialized. With this trend, Karen started to focus primarily on small animal medicine, and then, more specifically, small animal emergency medicine. Emergency medicine allowed her a schedule with the flexibility to re-visit the idea of law school.
Karen did not enter law school with preconceived ideas of where she is headed. She welcomes the chance to think about subjects in different ways. She remains a practicing veterinarian and is open as to future plans.
We look forward to your posts!