Post author:

Daniel Suhr

Post published:

December 21, 2020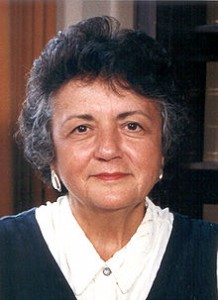 [The following is a guest post from Daniel Suhr '08, a prior guest alumni contributor to the Blog.]
While working as a junior lawyer in Governor Scott Walker's office, my phone rang one clear winter's day.  It was the judicial assistant for Chief Justice Shirley Abrahamson.  The Chief had asked Dean Kearney if anyone else was traveling to that evening's Hallows lecture from Madison, such that she could carpool. The Dean had kindly offered me up for the task. Could I meet her in an hour at the Capitol's MLK Drive exit?
After quickly consenting, I rushed out to my Subaru Legacy and started grabbing granola bar wrappers off the floor. I ran to the BP on East Wash, which had a car wash, and did my best on short notice. I pulled into the Capitol's covered roundabout five minutes early and retrieved my passenger.
She got in the front seat, and didn't bring any reading material, so we just started chatting.