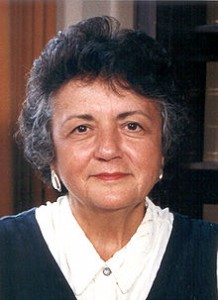 [The following is a guest post from Daniel Suhr '08, a prior guest alumni contributor to the Blog.]
While working as a junior lawyer in Governor Scott Walker's office, my phone rang one clear winter's day.  It was the judicial assistant for Chief Justice Shirley Abrahamson.  The Chief had asked Dean Kearney if anyone else was traveling to that evening's Hallows lecture from Madison, such that she could carpool. The Dean had kindly offered me up for the task. Could I meet her in an hour at the Capitol's MLK Drive exit?
After quickly consenting, I rushed out to my Subaru Legacy and started grabbing granola bar wrappers off the floor. I ran to the BP on East Wash, which had a car wash, and did my best on short notice. I pulled into the Capitol's covered roundabout five minutes early and retrieved my passenger.
She got in the front seat, and didn't bring any reading material, so we just started chatting. We talked mostly about good lawyering and tips for oral advocacy, as that seemed safe space. I drove exactly 65 miles per hour the entirety of I-94 connecting the state's two main downtowns.
Eventually we arrived, found our respective seats, and learned about the law from former Solicitor General Paul Clement.
At the dinner that followed on Eckstein's fourth floor, the Chief gently remonstrated me to keep it to one glass of wine, a ruling I followed for fear of being found in contempt otherwise.
We departed after dessert, and again it was 65 on cruise control the whole way. We talked a little about the lecture, but I also remember her sharing her pride in her son and grandson in California when we turned to talk of family.
We made it back to the Capitol safely, and she gave me a ten-dollar bill for gas money, saying it was so  she wouldn't have to recuse on any cases with my name on them.
I'm sure she knew when the Dean suggested it that I had criticized her decisions and judicial philosophy, at times vigorously, in blogs and law review articles. In my view, she was wrong about a lot of the big things in the law, though she was right on ending the mandatory state bar and in never missing an occasion at Marquette Law School. I lucked out that one of those occasions was the 2013 Hallows Lecture.
Daniel Suhr practices First Amendment law in the Milwaukee area.