We welcome our alumni and student bloggers for August.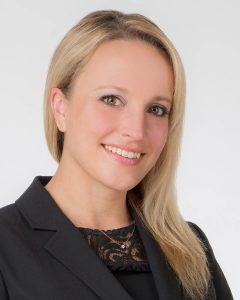 Our alumni contributor is Rebeca López (L'12). Rebeca is an attorney on Godfrey & Kahn, S.C.'s Labor, Employment & Immigration Law Practice Group, where she counsels and assists clients in navigating complex legal issues arising in the employment relationship, including addressing disability and leave accommodation requests, wage and hour complaints, and employment discrimination allegations. Rebeca represents employers in matters before federal and state courts and equal rights agencies, and conducts internal investigations into employee complaints and allegations.
Rebeca also serves on various boards of directors in the legal and non-profit community; she was appointed by Mayor Tom Barrett to the Wisconsin Center District Board of Directors from 2016 to 2018 and was appointed by Governor Tony Evers to the Governor's Judicial Selection Advisory Committee in 2019. In 2015, Rebeca was named to Milwaukee Business Journal's "40 under 40," and in 2016, she was recognized as one of Wisconsin's 48 most powerful Latinos by Madison 365.
Rebeca López worked as an immigration caseworker and a regional coordinator for seven years before attending Marquette Law School and graduating magna cum laude in 2012. While in law school, Rebeca served as Business Editor of the Marquette Law Review and interned at the United States District Court for the Eastern District of Wisconsin for Judge Lynn S. Adelman. Her student-written law review article was quoted by CNN in April.
Our student contributor is 2L Randal Finger. Randal was born and raised in Germantown, Wisconsin, and lives there now. He attended Ripon College and where he received a Politics & Government degree. While at Ripon College, Randal had a practicing attorney as an adjunct professor, which, he said, solidified his decision to attend law school. Over the summer, he worked downtown at Northwestern Mutual as a summer clerk, working on a variety of projects throughout the company. He noted that he has grown fond of real estate law throughout his short time in law school and his time at Northwestern and is the treasurer of the Real Estate Law Society at Marquette. As of now, Randal said he hopes to practice "somewhere in the real estate realm," but is open to other areas. "I understand that my limited exposure to law in the real world could mean that there is something out there that I enjoy much more."
Welcome to Rebeca and to Randal. We look forward to your contributions.