A recent article by the Wisconsin Policy Forum details a disturbing increase in auto deaths among Wisconsin African Americans.
From 2013 to 2018, the motor vehicle crash fatality rate for black, non-Hispanic Wisconsinites nearly doubled on an age-adjusted basis, according to data from the federal Centers for Disease Control (see Figure 1). In raw numbers, motor vehicle deaths for black Wisconsinites increased from 31 in 2013 to 39 in 2014, 56 in 2015, and 62 in 2016. They hit a high of 79 in 2017.
This trend in fatal crashes coincides with a significant and ongoing increase in the total number of traffic accidents occurring in the City of Milwaukee. In 2011, MPD reported 10,616 accidents. By 2019, this had risen to 17,568.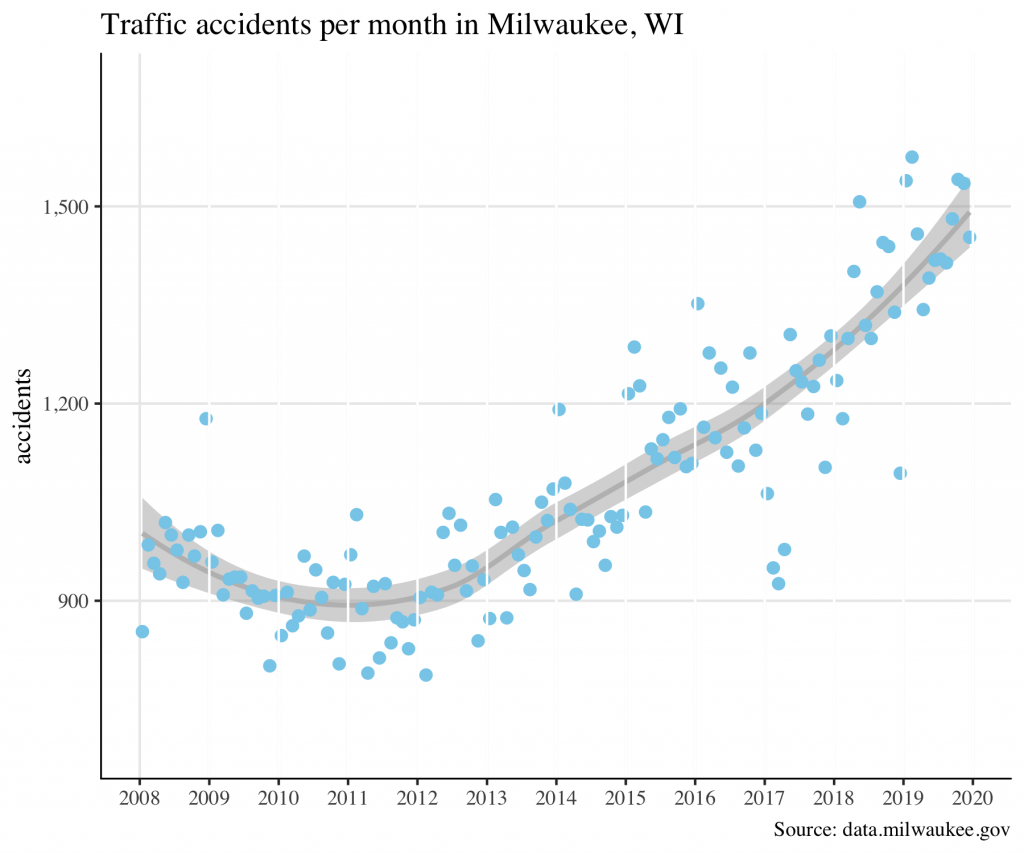 Accidents have increased uniformly across every hour of the day and each day of the week. Sunday consistently has the fewest accidents and Friday has the most. In 2011 there were 26 accidents on the average Sunday and 32 on a normal Friday. In 2019 the average Sunday had 42 accidents; Fridays had 53.
The afternoon rush hour (4-5pm) causes the most accidents. 781 accidents occurred during these 60 minutes in 2011. In 2019, 1,379 did.
Every hour of the day saw double-digit percentage increases in traffic accidents from 2011 to 2019. But the wee hours of the morning underwent the smallest jumps, while the late afternoon and early evening experienced the biggest. Accidents from 2 to 3am increased 15%; they surged 98% during the 8pm hour.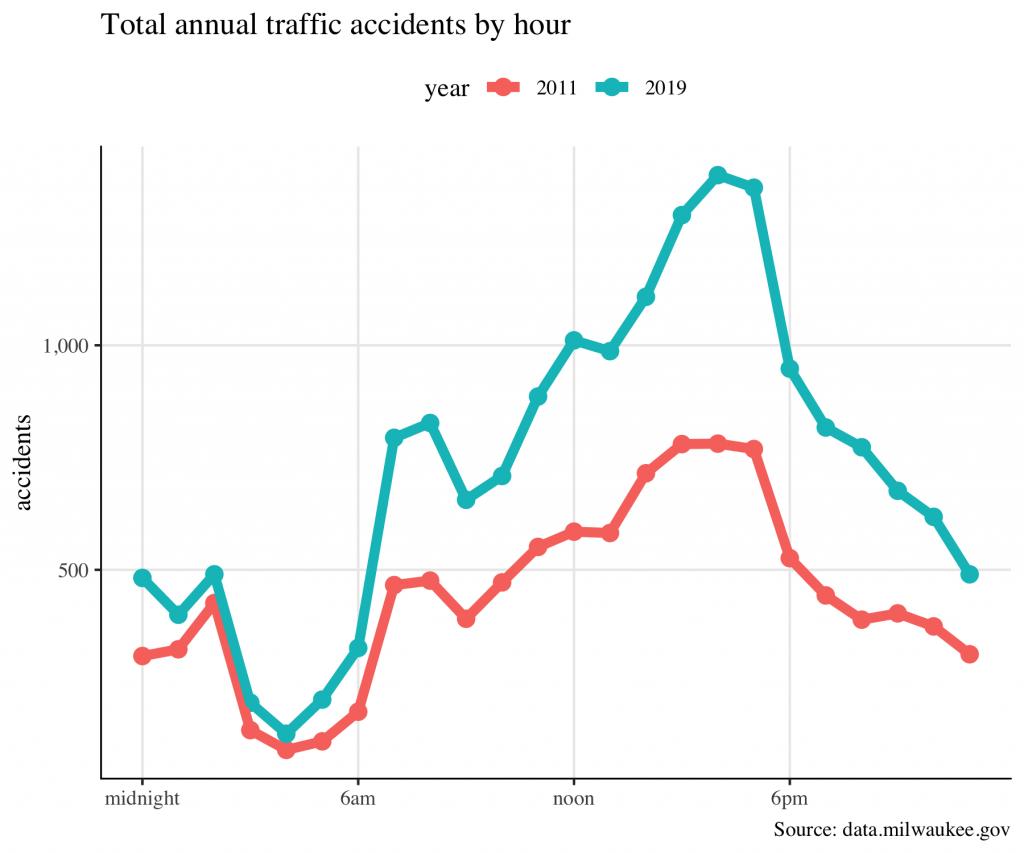 The data in this post is from this City of Milwaukee dataset. It was downloaded on February 25,  2020. Reportable traffic accidents include all incidents causing either (1) injury or death, (2) least $200 of non-vehicle damage to government property, or (3) at least $1,000 of damage to any one person's property.