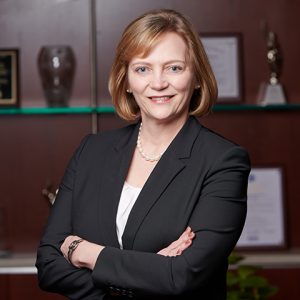 [For Women's History Month, we invited some of our alumni to provide their reflections as guest bloggers of the month. This post is from Lynne M. Halbrooks, L'88.]
In the three decades since I became a Marquette Lawyer, I have had the opportunity to cross paths with dozens of woman lawyers early in their careers. I have mentored, hired, and worked with tremendously talented young women who have had diverse and amazing professional experiences. I watched them struggle, overcome obstacles, and excel in their jobs. The same is true for my law school friends and women I had the privilege to work for over the years. My experiences as a government lawyer, in private practice, and now as in-house counsel have introduced me to women lawyers working in a wide variety of jobs across the legal industry.  The following five tips for a rewarding legal career are based on my own experiences and my observations of how successful women lawyers have navigated their careers.
1. Work with people you like. You will spend a lot of hours at work, especially if you've chosen a career in private practice. There will be teamwork, meetings, lunches, and maybe even travel and dinners together. It is important that you like your supervisor and your colleagues.