Under Title VII of the Civil Rights Act of 1964 (Title VII), employers may not discriminate against individuals based on their gender.  Whether Title VII protections extend to sexual orientation and gender identity is less clear.  Numerous federal courts have taken the position that sexual orientation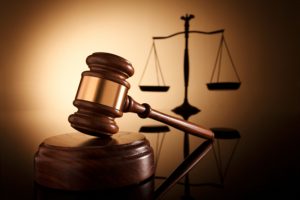 and gender identity are not covered and it is up to the legislature to amend Title VII to explicitly provide protection from or redress for discrimination on these bases. Hamner v. St. Vincent Hosp. & Health Care Ctr., Inc., 224 F.3d 701, 704 (7th Cir. 2000); Spearman v. Ford Motor Co., 231 F.3d 1080, 1085 (7th Cir. 2000).
The Equal Employment Opportunity Commission (EEOC) has been critical of the federal courts' position.  Beginning in 2013, the EEOC issued a number of decisions finding that gender identity and sexual orientation discrimination were forms of "sex discrimination." In the recent past, the EEOC has been the driving force behind seeking protection for employees from discrimination based on their sexual orientation and gender identity.  For this reason, many people expressed concern that the Department of Labor (DOL) took down the EEOC's "Advancing LGBT Workplace Rights" document from their website the day President Donald Trump was elected.   Activists worry that the EEOC will not continue to advance LGBTQ protections under the new administration.  It is unlikely that Congress will advance any express protections based on gender identity or sexual orientation.
Reprieve may come from the courts.