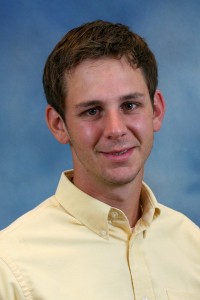 The 21st Annual Howard B. Eisenberg Do-Gooders' Auction on behalf of the Law School's Public Interest Law Society (PILS) will be held in the evening on Friday, February 21, 2014 at the Law School.  Proceeds from the event go to support PILS fellowships to enable Marquette law students to do public interest work in the summer.  Patrick Winter, a current law student, shares his experience here as a PILS Fellow.  Besides his work as a PILS Fellow, Patrick is helping to organize this year's Auction.
You may attend the Auction by purchasing tickets here, or you may purhcase tickets at the door.  This link also provides you with an option to donate to the Auction.
Where did you work as a PILS Fellow?
I worked for the U.S. State Department, at the U.S. Mission to the United Nations in New York.
What kind of work did you do there?
I worked with the U.S. policy negotiation teams for the Middle East and East Africa to forward U.S. policy on issues pertaining to Syria, South Sudan, Somalia, and the Democratic Republic of the Congo. I attended UN Security Council proceedings as well as bilateral and multilateral negotiations with other UNSC Member States, and prepared briefing memorandums for senior U.S. government officers on issues arising in the Council. Much of my work involved operational issues with peacekeeping operations, as well as topics on the protection of women and children in armed conflict zones, and UN mandated country-specific sanctions. I received reports from peacekeeping operations abroad, created diplomatic cables on current progress and setbacks in conflict zones, and prepared reports on legal issues pertaining to regulatory sanctions imposed by the UN and the United States.