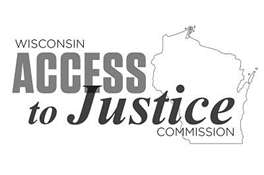 Makda Fessahaye is a 2L student who has been working on research for the Access to Justice Commission.  Below she shares her thoughts about why a student might want to attend the Access to Justice hearing on September 13.
Cura Personalis. Marquette University Law School encourages us, as students, to follow the Jesuit educational principle, to care for the whole person, throughout our legal education, in the hopes that we embed this value into our legal careers. Through the expansive pro bono opportunities offered through Marquette, we have several chances to work with populations in great need of legal assistance. However, our calling to aid these populations does not disappear upon graduation; the need for legal assistance continues to grow. To properly demonstrate cura personalis in our legal careers, it is necessary to recognize the daily hardships our communities face and the legal issues that follow. Our Wisconsin low-income residents find difficulty with the limited and lack of access to justice to properly address the legal issues they encounter.
On Thursday, September 13, 2012, the Wisconsin Access to Justice Commission holds a public hearing at Marquette University Law School from 5:00pm to 7:30pm. At this hearing, we will have the opportunity to hear from our community leaders, judges, policy makers, and lawyers to share information about access to justice and the growing needs of low-income individuals. After hearing these testimonies, we hope to expand our knowledge, combine our efforts and properly address the lack of legal access available to our low-income population. 
Whether you are interested in going into the public sector or the corporate route, I strongly encourage you to attend this public hearing to better understand the community in which you are to serve. As future lawyers, we should acknowledge the issues that face several of our residents. Finally, as Marquette law students, we must identify with the whole issue, the whole community, and most of all, the whole person.