This week, over 30,000 diplomats and delegates are converging on Paris for what has been called one of the largest gatherings of world leaders in history.  The Paris climate summit has captivated the attention of the world, including both supporters and critics of a potential climate pact.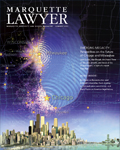 Another, much less publicized conference is getting underway in Paris today, December 2: the United Nations Educational, Scientific and Cultural Organization ("UNESCO") "Eaumega 2015" conference.  The name is taken from the beginning of the French phrase for "Water, Megacities, and Global Climate Change."
It's no coincidence that the two conferences are being held simultaneously and in the same city.  Most scientists predict that the impacts of a changing climate on water will be severe, and may include increasingly unstable and extreme weather patterns: heavier rainfall and increased flood risk in some areas, and increased periods of drought in other areas, coupled with changes in water availability due to quantity and quality restrictions.
In light of these risks, forward-looking water policy is particularly important for megacities – generally defined as cities with a population over ten million – due to their sheer size, often complex governance models, and social heterogeneity.  Many are located in coastal areas that may experience rising sea levels.  As I have discussed in previous blog posts, water impacts will also be felt in related industries such as energy and agriculture.  The UNESCO conference is an opportunity for megacity representatives to initiate dialogue on adapting to or mitigating the effects of climate change on water resources in megacities.
Chicago – a megacity in which Marquette Law School has taken an increasing role and interest (see, for example, here, here, here, and here) – is among ten megacities that are both represented and being studied at the Paris "Eaumega" conference.  Chicago's policymakers are presenting five new water policy initiatives.  They are:
Water infrastructure updates – Chicago is raising water rates to replace over 1,500 miles of water and sewer lines and create a more efficient infrastructure system.
Sustainable backyards program – the program encourages Chicago residents to manage backyards sustainably through the implementation of green infrastructure to reduce runoff, including rain barrels and compost bins. The City has also made available online rebates as incentives to early-adopting residents.
Green alleys and permeable pavements – Chicago has installed about 120 "green alleys," including permeable pavements and open-bottomed catch basins, resulting in the conversion of 32,000 square feet of previously impermeable surface area. More broadly, the Chicago Climate Action Plan has affected over 200 projects, resulting in a 20% increase in permeable area per site.
Deep Tunnel and Reservoir Plan – Similar to Milwaukee's tunnel system, Chicago's "deep tunnel" project aims to reduce the harmful effects of flushing raw sewage into Lake Michigan by diverting storm water to temporary holding reservoirs.
Notably, all of these initiatives are largely restricted to the City of Chicago itself.  Going forward, these efforts might translate well to other parts of the Chicago megacity – Milwaukee, for example.  The other nine megacities represented at the conference have proposed many of their own innovative water policy strategies.  All of them can be found in the pre-conference statement of the Megacities Alliance for Water and Climate.