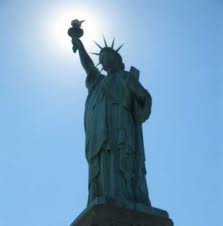 Kara is a single parent with two children. She works full-time, but still makes less than $1,500 each month. Kara's boyfriend Jay, the father of one of Kara's two children, lives with her, but does not always contribute to the household. In addition, he's physically abusive to the family cat and to Kara. After the most recent incident where Jay pushed Kara into the wall and grabbed her arm so hard he left a bruise, Kara wants him to leave. And she wants a restraining order. But knowing who to call and where to go—and, most of all, how to pay for services she'll need—is overwhelming her. If Kara lives in a state that invests in civil legal aid, she'll have no problem finding resources and will be able to have a lawyer represent her—at little to no cost to her—at any court hearing she needs to get a domestic violence injunction.
While Kara's story is merely illustrative—though many people experience circumstances like Kara's every day—its larger point is important. Civil legal aid is a combination of services and resources that helps Americans of all backgrounds—including those who face the toughest legal challenges: children, veterans, seniors, ill or disabled people, and victims of domestic violence—to effectively navigate the justice system. Civil legal aid helps ensure fairness for all in the justice system, regardless of one's ability to pay. It provides access to legal help for people to protect their livelihoods, their health, and their families. Civil legal aid makes it easier to access information through court forms; legal assistance or representation; and legal self-help centers. Civil legal aid also helps streamline the court system and cuts down on court and other public costs. When we say the Pledge of Allegiance, we close with "justice for all." We need civil legal aid to ensure that the very principle our founders envisioned remains alive: justice for all, not the few who can afford it.
Our state has had a rocky history of funding civil legal aid programs. While the state did begin such funding, of late, that funding has since dropped precipitously. In 2007, for the first time in Wisconsin history, the legislature included nearly $2 million in the state budget for civil legal aid. In 2009, the funding was increased to just over $2.5 million. But in 2011, the funding was eliminated completely from the state budget. From 2012-2015, Wisconsin was one of just three states that did not provide any funding for civil legal aid for low income people. (The other two are Florida and Idaho.)
In 2015, the legislature's joint finance committee voted unanimously to allocate $500,000 of federal Temporary Assistance for Needy Families (TANF) funding for civil legal aid for domestic violence survivors. (Compare that with our neighbor, Minnesota, which allocates more than $12 million for legal aid in its state budget.) As of April 2017, it is unclear whether Governor Walker's budget will include funding for civil legal aid.
Yet, research shows the benefits, including cost-savings benefits, of investing in civil legal aid.
For at least 20 years, researchers have been gathering data about the impact of civil legal aid. The earliest work was conducted by Amy Farmer and Jill Tiefenthaler. They were intrigued by the Department of Justice's finding that domestic violence decreased during the 1990s. One conclusion: victim access to civil legal aid reduces incidents of domestic violence. Legal aid projects ensure delivery of domestic abuse injunctions; divorces for victims of domestic violence; assistance with child custody and support; and increased access to public benefits.
In the last decade, more research has honed in on economic benefits of legal aid. Besides reducing domestic violence, civil legal aid saves public money by helping children leave foster care more quickly, by reducing evictions, and by protecting patients' health. In New York, Pennsylvania, and Florida, studies have found that the benefit of legal aid extended beyond the client and that there was a stimulus effect on the states' economies.
The savings and economic impact in New York State totaled nearly $1 billion in one year, more than five times the money spent on civil legal aid. This included saving public emergency shelter costs, reduced domestic violence costs, more access to preventative health care, higher court efficiencies due to settlements in family law cases, evictions, consumer, and employment issues. In Pennsylvania, the savings was $154 million over five years. The figure was more than four times the money spent on civil legal aid. The savings came from a combination of federal benefits awarded to clients, savings in emergency shelter costs, reduced domestic violence, and savings for low-income utility customers. The Florida study showed that funding for legal aid created 170 non-legal aid jobs, produced $13 million of output in the state economy, provided $22 million of disposable income, and generated $13.86 of economic impact for every $1 spent on legal aid through state funding.
The figures contained in economic impact studies have not often contained the value of pro bono legal aid provided by the private bar and often enabled by legal aid programs. At a press conference last week held at the Milwaukee Bar Association, Katie Perhach, Quarles & Brady's managing partner in its Milwaukee office, reminded the audience that vast pro bono work performed by large law firms like hers is possible mostly because of the facilitation provided by civil legal aid providers. Without legal aid providers, the private bar's capacity to help people in need would be greatly diminished.
Wisconsin might get opportunity to conduct our own study examining the cost savings benefits of civil legal aid. In 2016, our legislature convened an Access to Civil Legal Services study committee to review the justice systems' needs. The committee was tasked with reviewing the need for legal service by indigent civil litigants, identifying additional non-general purpose revenue sources to provide civil legal aid for the indigent, and reviewing current operations. One outcome of the study committee's work was the creation of an Interagency Legal Aid Coordinating Council. By 2020, the council must prepare and submit a report on the economic impact of funding access to civil legal services.
In the meantime, the legal aid community is holding its breath to see what the federal budget will contain. A draft budget circulated in February called for the elimination of all federal civil legal aid funding. With the growing data showing the benefit to people's lives and the cost-savings benefits when civil legal aid is in the picture, it is hard to understand any law makers' decision to underfund or defund legal aid programs.