Kindness, patience, and compassion—those were the key words in the description of Angela Schultz when the Wisconsin Law Journal recognized her as one of this year's outstanding "Women in the Law" at an event attended by more than 300 people last week at the Pfister Hotel.
Schultz is Marquette Law School's assistant dean for public service. She worked as an advocate for victims of domestic violence in Oregon and as a lawyer in Milwaukee focusing on elder and disability law before joining the Law School in 2011. She has helped hundreds of law students become involved in pro bono work and has become a leader in Milwaukee in helping thousands of people receive legal help that would otherwise have been out of their reach.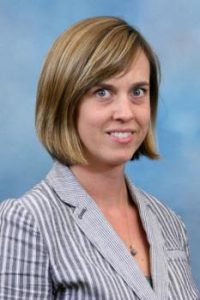 In an article in the Wisconsin Law Journal, Mary Ferwerda, director of the Milwaukee Justice Center, praised Schultz. "She's very knowledgeable about access to justice issues and how what we do makes a difference," Ferwerda said. "She has a lot of forward thinking in how to structure a program so that it is effective for clients and for student learning."
"At the end of the day, we are a helping profession," Schultz said. "We have a lot of compassionate, big-hearted people who come out of Marquette Law School who do all kinds of good things across the community." Schultz has been a big success in helping make that happen.
A video recognizing Schultz may be viewed by clicking here.