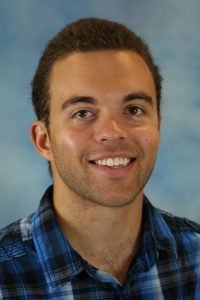 The 25th Annual Howard B. Eisenberg Do-Gooders' Auction on behalf of the Law School's Public Interest Law Society (PILS) will be held on February 16 at the Law School.  Proceeds from the event go to support PILS Fellowships to enable Marquette law students to do public interest work in the summer.  Andrew Lawton, a current law student, shares his experience here as a PILS Fellow.
Where did you work as a PILS Fellow?
The United States Attorney's Office-Eastern District of Wisconsin.
What kind of work did you do there?
The United States Attorney's Office (USAO) prosecutes a wide variety of federal crimes. The case load within the office is diverse, depending on enforcement priorities and actual apprehension of suspected criminals. My work was primarily to draft research memorandum summing up the case law in a specific area of interest to any of the attorneys, which included a wide range of topics from asbestos to armed robbery to human trafficking. But I also drafted court documentation such as motions when needed, and I observed court appearances where I took notes for the attorneys, including in prolonged jury trials.
How was the experience meaningful to you?
Working at the USAO solidified my interest in generalized criminal law and showcased an office that was meaningful to serve in. I was able to work alongside many incredible prosecutors to go after serious offenders, people who have committed some of the most heinous crimes in the Wisconsin community. Not only that, but as someone who is currently with the State Public Defender's Clinic, I have a newfound appreciation and eye for arguing cases on both prosecution and defense, and I find great value in both kinds of work. The USAO was the kind of working environment I really aspire to work in some day.
What did you learn in the course of your work?
I gained a host of invaluable information throughout my summer at the USAO. My research helped me to become familiar with an array of different legal topics and how the attorneys handling these cases pursue them. Not only did I have the insight from the attorneys, but I was able to watch them use material I found for them in court. The diversity of the tasks and research I was assigned kept the work interesting and rewarding.
What do you like best about doing public interest law work?
Public interest work interests me because of its service to the community I live in. It focuses more on the public good, rather than the personal financial incentives. I find the idea of working in a civic capacity far more rewarding than many aspects of private legal work because of this.
What are you doing to help with the PILS Auction?
This year as a one of the Vice Presidents of PILS, I am a showtime coordinator, which means I will be helping to organize the logistics of the auction during setup, the auction itself, and auction item pick up. I've also helped with soliciting donations for the auction and donation pick-ups.